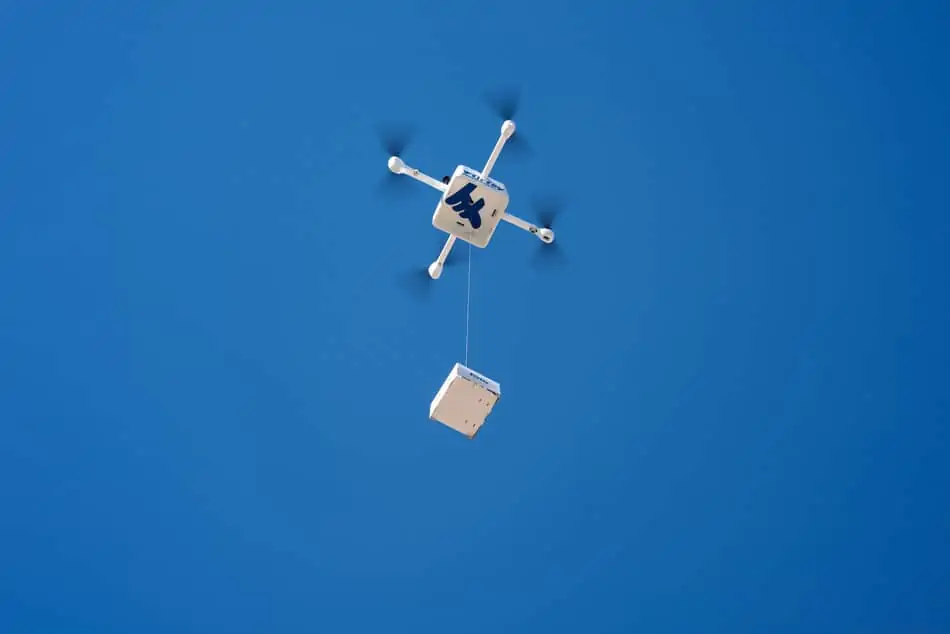 Flirtey has completed the technologies required for its drone delivery system, designed for last-mile delivery, to undergo FAA type certification and enter an expanded production phase.
The delivery system includes the Flirtey Eagle, an advanced drone that conducts precision delivery to homes and businesses; the Flirtey Portal, a take-off and landing platform that conducts scalable operations from storefronts; and Flirtey's autonomous software platform that conducts autonomous flight operations.
Flirtey's technology enhances last-mile delivery with faster, lower cost, and more convenient delivery, which takes vehicles off the roads, reduces CO2 emissions and increases the overall safety of the transport system. Flirtey's technology enables small and large businesses to operate their own logistics by providing store-to-door drone delivery to their customers.
Development of the drone delivery system was led by the head of NASA's program investigating safe flight of drones over people. Flirtey now has more than 1,000 patent claims across a portfolio of granted and provisional patents, and has conducted more than 6,000 flights to date. The company has adopted a safety-first approach, implementing a parachute system that can safely deploy from the delivery altitude. The aircraft lowers packages on a tether, enabling safe and precise drone delivery to homes and businesses.
Flirtey is focused on completing the FAA's certification process, scaling fast in New Zealand where the company's technology already has regulatory certification, and expanding U.S. production of delivery drones to meet growing demand.
Matthew Sweeny, Founder and CEO of Flirtey, commented: "Flirtey is certifying and expanding U.S. production of delivery drones to meet growing demand. Flirtey's technology enables businesses to operate their own logistics by providing store-to-door drone delivery to customers. Businesses who use Flirtey's best-in-class technology for last-mile drone delivery become first-movers to unlock lower delivery costs and billions in potential new revenue. Flirtey is now taking pre-orders for drone delivery systems."
Andy Ku, Principal at In-Q-Tel (one of Flirtey's major investors), said: "In-Q-Tel scouts the global market for cutting-edge technologies that have the potential for both commercial success and high national security impact, and we're excited to be an investor in Flirtey, which has built best-in-class technology for last-mile drone delivery."