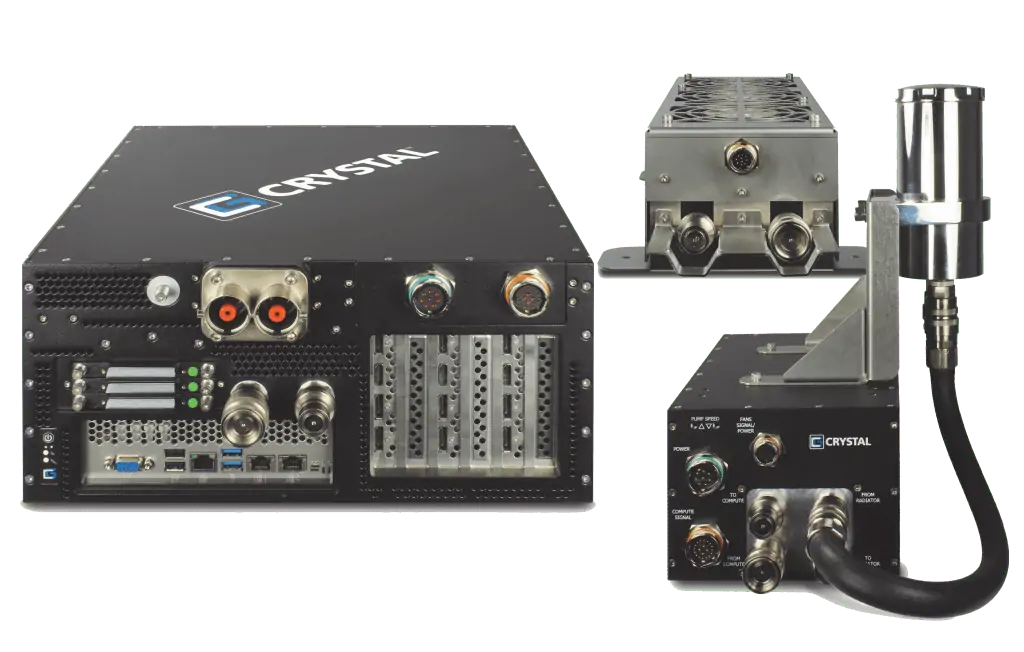 Crystal Group, Inc. has announced it will be working with trucking companies—including self-driving truck company, TuSimple—and robotics developers to accelerate the seamless AI-enabled performance of autonomous trucks and heavy construction machinery in demanding environments.
Built to ensure seamless real-time situational awareness and operation regardless of ever-changing conditions, Crystal Group's autonomous vehicle compute (AVC) solutions combine the company's proprietary ruggedization techniques and an innovative 12-V DC, ATX-compliant server with NVIDIA's robust GPUs. Using a power supply that interfaces directly with the vehicle's battery, these servers eliminate the need for a separate power converter while delivering 1,500 or 2,000 watts of power to interpret and act upon the massive inputs captured by the vehicle's network of sensors, radar and cameras. An optional liquid cooling system outputs the waste heat to prevent throttling due to the significant heat generated by the power-hungry compute requirements.
"Equipping these substantial machines for safe, successful driverless operation with little or no human intervention requires us to understand the operational requirements in tandem with the range of environmental conditions they may be exposed," said Micah Snodgrass, technical director at Crystal Group. "Ongoing, candid collaboration with TuSimple resulted in a custom solution with enhanced processing power, thermal management and shock absorption that not only met their functional requirements, but also raised industry benchmarks for safety, efficiency and reliability."
Wide-spread adoption of AI-enabled autonomous capabilities is expected to become widespread across trucking and construction as well as other industries such as agriculture, mining, and oil and gas. This is as a result of the significant benefits such as improved operating efficiencies, quality and productivity, reduced operating costs and risks due to human error, and safer roadways and work sites that stand to be gained. By 2025, the self-driving truck market is projected to reach $1.67B while autonomous construction forecasts reach $14B by 2023.