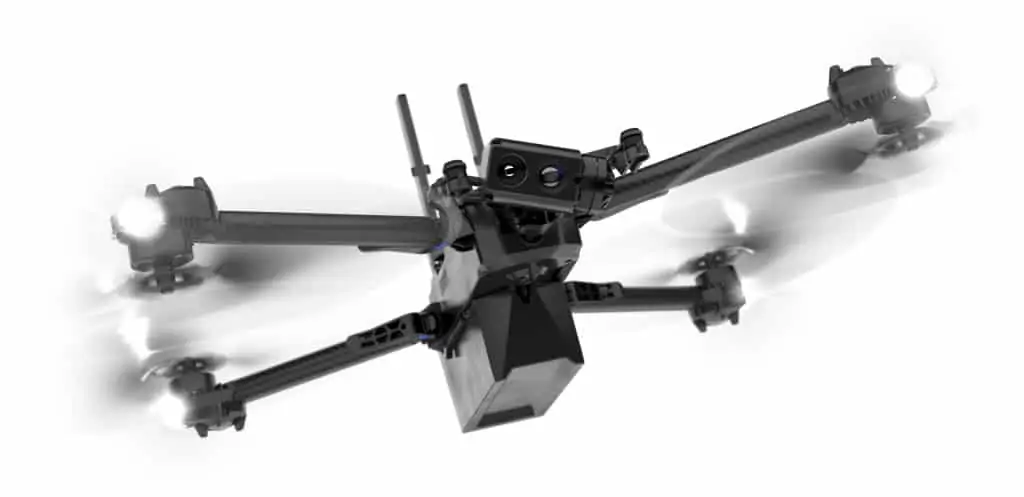 Skydio's X2D drone has been selected for final integration into the U.S. Army's Short Range Reconnaissance (SRR) program, which aims to equip soldiers with a rapidly deployable small UAS (unmanned aerial system) to conduct reconnaissance and surveillance activities. The SRR program is managed by the Program Executive Office (PEO) for Aviation's Project Manager for Unmanned Aircraft Systems (PM UAS).
The Army decided to continue with Skydio for final integration activities following a program of extensive testing and evaluation. All candidate prototypes for the program underwent an assessment against the performance specification during the Limited User Test coordinated by U.S. Army Test and Evaluation Command (ATEC), as well as several Limited Objective Experiments. Soldier feedback and design review packages were used to assess the overall product performance, quality, as well as readiness to scale production. The Army's decision does not at this time guarantee a follow-on production award.
Skydio X2D is designed for military and defense missions such as reconnaissance, search and rescue, and security patrol. The drone's portable, foldable airframe is constructed from high-strength composites to withstand the most demanding environments. Payloads include a dual 12MP colour optical plus 320×256 FLIR thermal sensor, and a GPS receiver and strobe lighting for night flights. Incorporating the Skydio Autonomy AI-driven flight autonomy software, the X2D provides up to 35 min of flight time on a single battery. Designed, assembled, and supported in the USA, X2D complies with the NDAA's rigorous supply chain security requirements and offers superior cybersecurity protection.
Adam Bry, CEO of Skydio, commented: "We are proud to have been selected by the U.S. Army for the final integration in the SRR program. The Army has done incredible work to ensure our soldiers have access to cutting edge drone technology. This milestone is the result of years of research and development in autonomous flight and core technologies. It is a testament to the breakthrough capabilities of the Skydio X2D and our world-class team."
Chuck McGraw, Skydio Director of Federal Sales, said: "Access to accurate, timely information on the battlefield is a critical determining factor for mission success. Drones are powerful situational awareness tools for organic unit-level ISR, but legacy manual solutions are difficult to fly and easy to crash. With its unmatched AI-powered autonomy, Skydio X2D represents the next step in the evolution of small unmanned aircraft systems for intelligence, surveillance and reconnaissance (ISR) to reduce cognitive overload by unlocking the simplest and most effective flight experience."