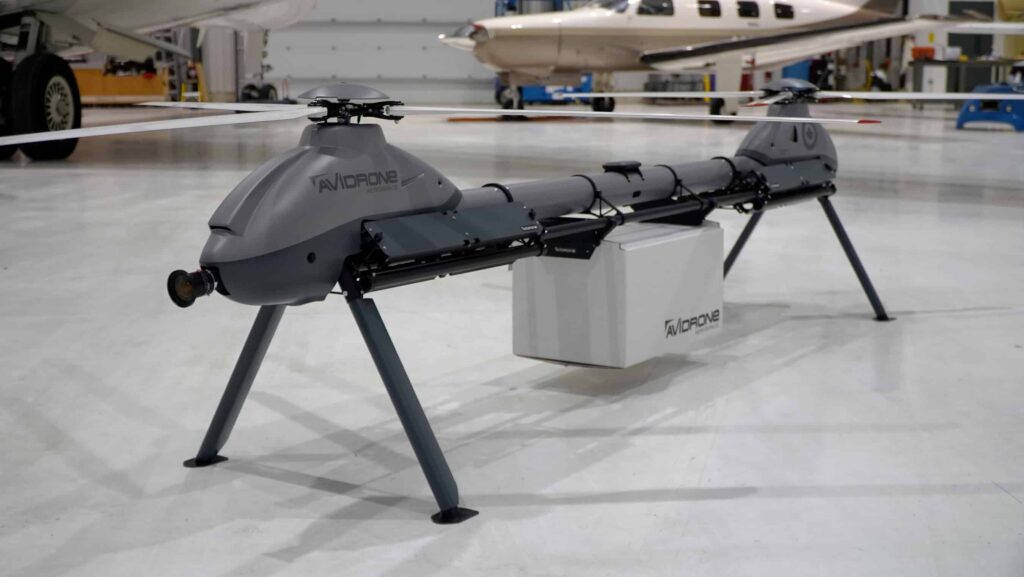 Iris Automation's Casia detect-and-avoid (DAA) system has been integrated into a unique helicopter UAV (unmanned aerial vehicle) developed by the company's partner Avidrone Aerospace. The combined system will be exhibited at the IDEX 2021 international defence exhibition in Abu Dhabi.
According to Avidrone Aerospace, the Avidrone 210TL is the world's only commercialized tandem rotor, electric powered, fully automated helicopter UAV. The aircraft has been designed as a heavy-lift platform for cargo delivery, medical resupply, and airborne sensors, and has a carrying capacity of up to 35lbs (16kg). The acoustically quiet VTOL aircraft is capable of complete Beyond Visual Line of Sight (BVLOS) operations.
Iris Automation uses advanced computer vision technology to provide DAA capabilities that enable safe drone operations, including scalable BVLOS missions. Casia technology combines software and hardware onboard the UAS which detects other aircraft, classifies them, makes intelligent decisions about the threat they pose, and then triggers an alert to the remote pilot while automating maneuvers to safely avoid collisions.