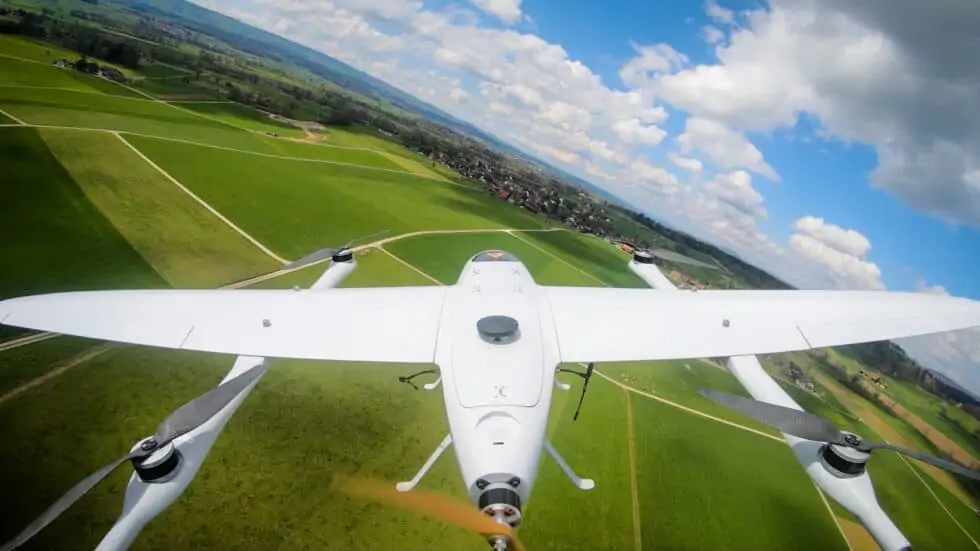 Auterion has released new versions of its Auterion Enterprise PX4 drone operating system and control software and Auterion Mission Control ground control software. The new releases of both software platforms are focused on providing increased situational awareness for public safety drone operators.
Auterion Enterprise PX4 is a complete on-board software platform for advanced drone operations, consisting of of a flight controller based on the open-source PX4 autopilot as well as an operating system running on the mission computer for advanced functionality and data processing capabilities. New features in version 2.2.0 include:
Integration of Trillium HD40-LV
The Trillium HD40-LV is a new EO/IR payload with a 10x optical zoom visible camera and a fixed focal length uncooled LWIR camera, and is ideal for situational awareness for public safety. Camera and gimbal controls are fully integrated into the Auterion software stack, including advanced features like automatic object tracking and observation of a point of interest.
Autotuning of rate and attitude in less than 60 seconds
The new airframe autotune feature simplifies what used to be a highly complex task, now requiring users to only click a button and wait 60 seconds for the algorithm to perform the task automatically on the vehicle while the drone is in the air.
Build, install, and deploy custom apps on Skynode
Skynode is Auterion's advanced avionics module unifying flight controller, mission computer and networking in a compact embedded design. Drone manufacturers use it to accelerate their product development by relying on tested and validated hardware as well as an open software platform.
With a new set of Auterion tools the process of creating custom applications and running it on board the drone has become much easier. Users can install multiple applications on a single Skynode.
Auterion Mission Control is the ground control software used to plan, execute and analyze operations of Auterion-powered drones, and controls any UAV running Auterion Enterprise PX. New features in version 1.11.0 include:
Android Team Awareness Kit integration
Mission Control can now share the exact location of vehicles, ground stations, and current points of interest as well as manually marked locations with other team members using the Android Team Awareness Kit (ATAK). This feature is crucial for the coordination of public safety operations.
Automatic object tracking
Mission Control now allows public safety operators to track moving objects. This feature is enabled with Auterion's integrated payloads that support tracking functionality such as the Trillium HD40-LV.
More accurate commands
Users can now input exact coordinates into Mission Control to go to a specific location. In addition to the default touch based instructions, this will now also offer a more accurate go-to action. When looking at a point of interest, users will also see the latitude, longitude and slant range of the point of interest.
To find out more about the new software releases, read the full release notes on Auterion's website here.