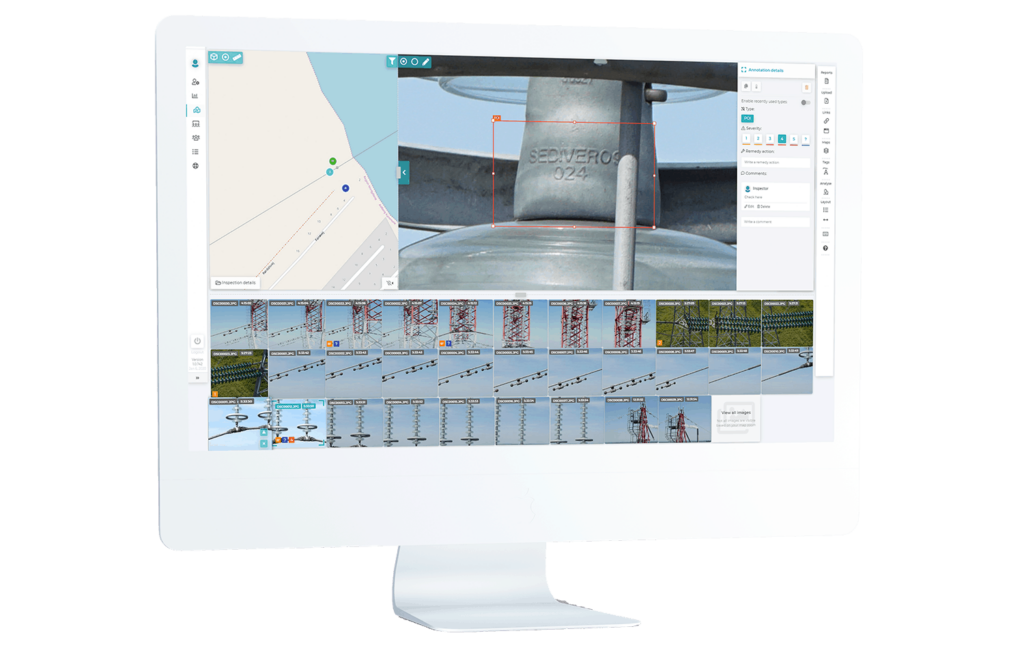 Drone inspection data management solution Scopito has been awarded Best Infrastructure Maintenance Inspection Platform 2020 at the Corporate Vision Small Business Awards. Each year, Corporate Vision Magazine works to identify market leaders, innovators and enterprising start-ups around the world, and the final selected winners are presented to the magazine's circulation of 155,000 readers and promoted extensively on the platform.
Scopito is a software platform designed for simple and effective management of inspection data gathered by unmanned aerial vehicles (UAVs). It leverages advanced automation and machine learning technology to simplify the management of governance, risk and compliance of critical infrastructure assets. Scopito is used by more than 5,000 companies around the world, ranging from smaller drone service providers to large utilities, in a variety of markets including inspection of powerlines, buildings, wind turbines and solar PV facilities.
The versatility of the platform allows Scopito to create bespoke features for customers such as customised AI for more complex projects. Scopito works closely with clients to identify requirements and ensure the success of their projects.
The title of best infrastructure maintenance inspection platform was awarded to Scopito on the basis of the following judging criteria:
Client dedication
Innovation
Business growth
Longevity
Online reputation
Business performance
Customer feedback
Click here to find out more about Scopito and the Corporate Vision Small Business Awards.
Ditte R. Lønstrup, Marketing Manager at Scopito, commented: "As a small team of six passionate people, being nominated as the best infrastructure maintenance inspection platform of 2020 is a big deal. We take a lot of pride in the product we put out and in the way we put it out there. We believe that customers see right through purchased awards and shameless self-promotion. That is why we're especially proud to present this organic recognition of our product and services."