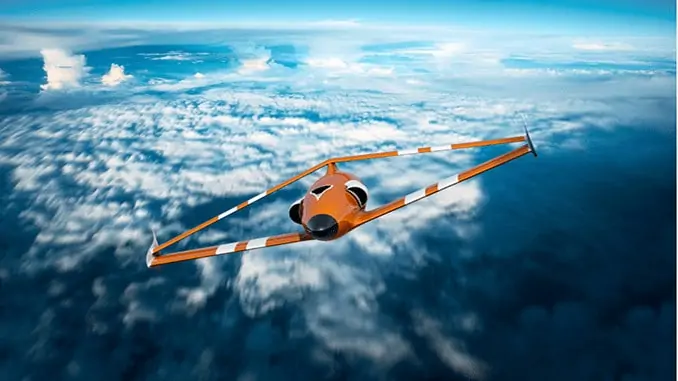 FLY-R has launched a new range of UAVs (unmanned aerial vehicles) based on a rhomboidal-wing configuration. The design was first proven on a smaller 1.5 metre-wingspan unmanned aircraft, and has been applied to larger UAV models with wingspans of up to 6m.
According to the company, the rhomboidal aerodynamic design provides the same lift capacity as a conventional cantilever wing of an equivalent area with twice the span, thus making UAV designs more compact. Enhanced aerodynamic performance results in lower fuel consumption, and the rhomboidal configuration also translates into a smaller footprint on the ground as well as shorter take-off and landing distances.
FLY-R's new projects also include the R2-HSTD, a rhomboidal-wing high-speed target drone powered by a jet turbine, and the CR-1200, a hybrid aircraft designed for passenger and cargo transportation. The company is also entering the final test and qualification stages of an autonomous recovery system for fixed-wing UAVs on moving platforms.
FLY-R has applied the rhomboidal configuration to a commercial aircraft thus bringing the advantages of an excellent aerodynamic efficiency and therefore high performances for low fuel consumption. The CR-1200 project is powered by a hybrid motorization system including two electrical motors. The rhomboidal configuration also translates in a small footprint on ground and short take-off and landing distances.