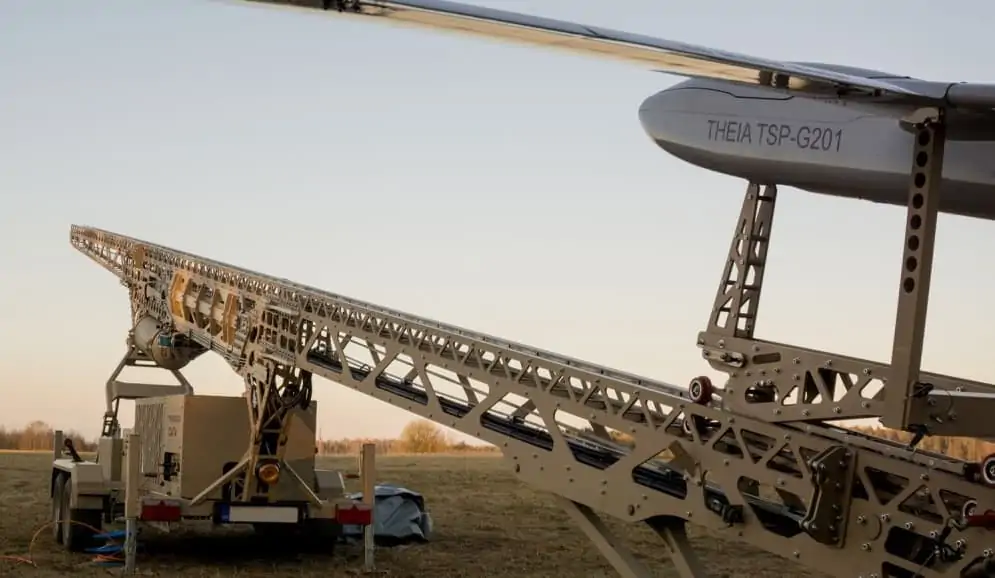 Threod Systems has developed a new pneumatic launcher for UAVs (unmanned aerial vehicles), the CATA. The launcher operates even in harsh environmental conditions, works with UAVs weighing up to 150 kg, and is capable of accelerating a 60 kg aircraft to a maximum end velocity of 52 m/s.
Provided on a dual-axle trailer with height-adjustable tow bar and four large tyres, the entire system weighs 2500 kg in total and can be transported with a variety of on- or off-road vehicles. It is designed to fit into an ISO20 container and is powered by a diesel engine.
The system can be set up and deployed in under 15 minutes, and features a user-friendly control panel that provides real-time launcher diagnostics, continuous feedback, adjustment of parameters such as aircraft mass and launch velocity, and data logging. The control panel can be optionally set up at a safe distance of 20 meters from the launcher.
Threod Systems designed and prototyped the entire system in under a year. The prototype went through extensive testing, and over 250 successful launches were made during the design verification period to ensure full reliability of the launcher.