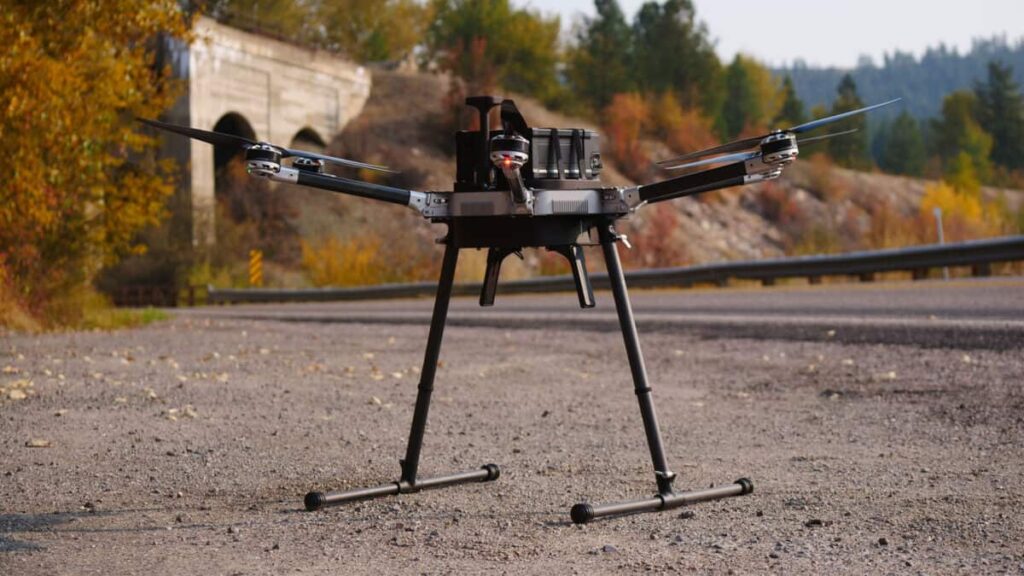 Inspired Flight has partnered with commercial robotics and drone technology provider Level Five Supplies as the company expands into the European market. Level Five will distribute Inspired Flight's entire product line of professional heavy-lift UAVs (unmanned aerial vehicles), including the IF1200 hexacopter, the IF1000 hexacopter, and the IF750 quadcopter.
Level Five brings a unique combination of technical expertise and sales capabilities that makes the company an ideal choice to connect European businesses with Inspired Flight's products. In addition to providing the base systems, Level Five can develop custom solutions tailored to unique requirements and built around the open-system architecture of Inspired Flight's drones. The distributor's aim is to support established and emerging manufacturers in the UK and internationally, by helping to make autonomy-enabling technology accessible and affordable.
Level Five Supplies works with leading manufacturers of a wide range of products, from lidar, radar and camera sensors to complete UAVs and counter-drone systems. The company provides transparent pricing plans and rental options, and offers expert guidance, training, and practical advice. It supplies a variety of customers in different sectors, including startups and research and technology organizations in defense, security, autonomy, aerospace, surveying, and construction.
Marc Stollmeyer, CEO of Inspired Flight, commented: "Level Five Supplies is leading our expansion into Europe, and are ideally situated from both an integration and operational perspective to help drive our innovative solutions into that market. As a holder of the UK's largest commercial drone database, it was a straightforward choice for us to readily access technically ambitious customers in research, defense, security, and the commercial sector."
Alex Lawrence-Berkeley, CEO of Level Five, said: "Inspired Flight are an exciting and rapidly growing UAV developer, we're delighted to be able to represent them in the European market. Their approach to security, as well as a passion for open-source and technical innovation, mean that their drone and accessories, compatible with so many accessories already in the market, can be readily adopted for commercial use or research and development."