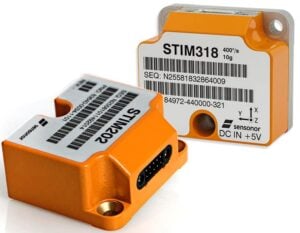 Sensonor has selected PKTRONICS Group as the company's new distribution partner in France. PKTRONICS Group will provide Sensonor's high-precision MEMS inertial sensors, including tactical-grade gyros and IMUs (inertial measurement units). These inertial solutions are ideal for demanding unmanned systems applications such as UAVs (unmanned aerial vehicles), UGVs (unmanned ground vehicles), UUVs (unmanned underwater vehicles) and other robotic platforms.
With Sensonor's growing customer base and demand for its high-performance MEMS sensors, the company hopes that this collaboration will help grow their position and extend support in the market, benefiting extensively from PKTRONICS Group's industry expertise and network.
PKTRONICS Group is a provider of innovative electronics and computing products for harsh environments, ranging from components to complete systems. Their solutions have been utilised in demanding applications in sectors such as space, defense, automotive, aeronautics and industrial. PKTRONICS have worked with high-profile customers such as Auchan, Dassault, Airbus, Naval Group and Safran.