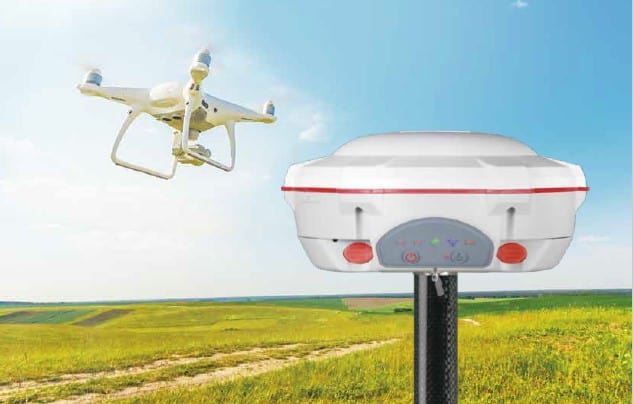 ComNav Technology has launched a new UAV (unmanned aerial vehicle) mapping solution that utilises the company's high-accuracy T300 Plus GNSS receiver as a base station. The new solution provides an intuitive workflow and centimeter-grade accuracy for professional unmanned aerial surveying applications.
The T300 Plus features both PPK and RTK Work Modes to meet the demands of different users. It is equipped with a Wi-Fi module and in-built webserver, allowing easy configuration and transmission of correction data without the need to rely on 4G or GPRS. In addition to serving as a base station, the T300 Plus can also perform accuracy validation by measuring check points in rover mode.
The receiver provides full-constellation tracking capability for reliable correction data with 8GB of onboard memory for data storage. It uses a standard data format for communications and is compatible with a large number of drones.
The T300 Plus is provided with ComNav Technology's Compass Solution PPK post-processing software, which can process UAV flight data along with base station data and achieve the same centimeter-level accuracy as in RTK mode.
To find out more about the T300 Plus GNSS receiver base station, click here.