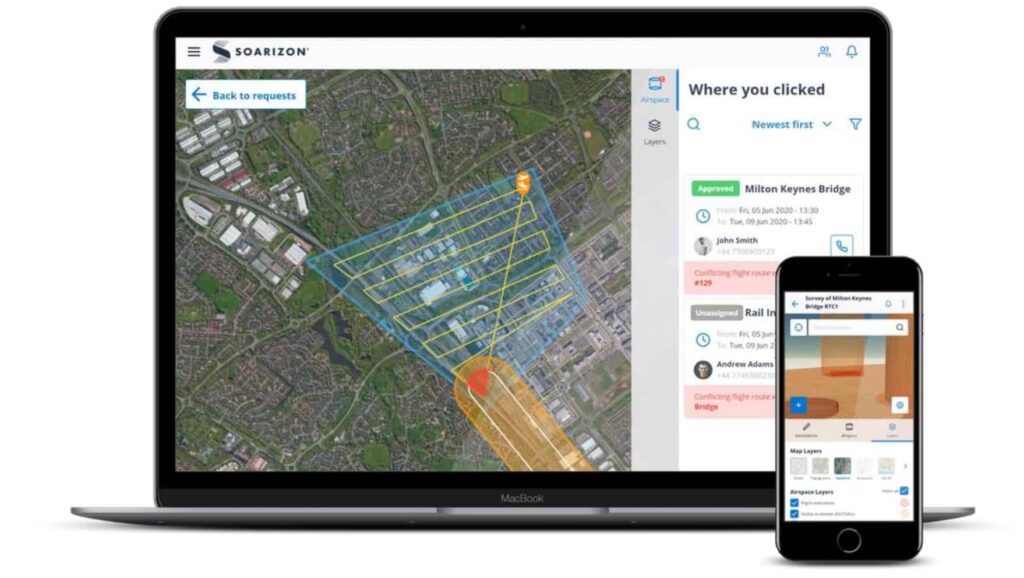 SOARIZON has launched a comprehensive suite of new features for its UAS (unmanned aerial systems) operational management solution. The new update, known as Organisations, provides enhanced functionality for existing drone teams within businesses and organisations to collaborate on projects together, while maintaining a central record of all planning and flight information for compliance and audit.
Organisations enables customers of SOARIZON Elevate or Enterprise plans to purchase 'seats' for their team members, enabling seamless collaboration between users on projects and missions. This new update has been designed following collaboration with and feedback from businesses and drone teams across the industry, who have highlighted the need for a secure, reliable service that can help drone organisations to prove compliance and collaborate easily at scale.
The update allows users to still access all regular SOARIZON features, including advanced mapping, airspace intelligence, hourly weather data and logbook capabilities. In addition, team members can now communicate securely through the new, intuitive chat function.
With an ever-increasing number of organisations using drones to power safety, efficiency, and better decision-making within their businesses, implementing a robust digital process and central point of record is crucial to scalability and success. With SOARIZON, compliance and auditability is made simple, dispensing with the need to use outdated paper-based methods and multiple, disparate data sources.
Mike Oliver, Head of SOARIZON, commented: "This is the most significant update to the SOARIZON platform since our launch across Europe last year, and one which the whole team is incredibly proud of. We have been actively listening to feedback from the market and we are confident that this new suite of functionality will represent tangible benefits to organisations looking to bring rigour, compliance and scale to their drone operations."
To find out more about Organisations, read the FAQ on SOARIZON's website here.
SOARIZON is also offering a 30-day free trial period for up to 10 team members from any organisations signing up to SOARIZON Elevate. Click here to sign up.