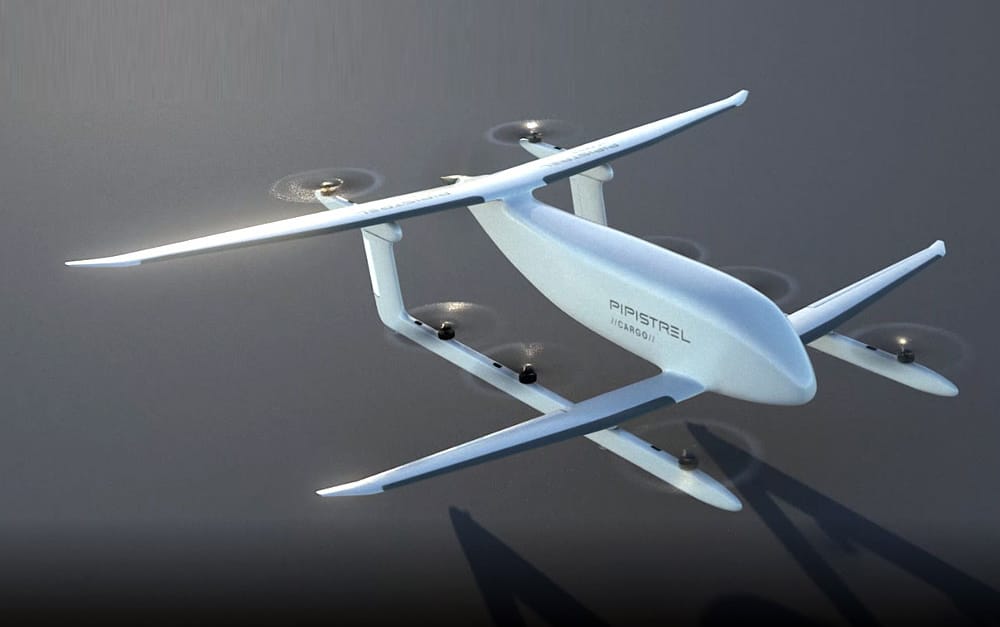 Pipistrel has selected Honeywell's Compact Fly-By-Wire system for incorporation into the company's Nuuva V300 autonomous cargo unmanned aerial vehicle (UAV). The lightweight system, based on a proven architecture, is designed for smaller autonomous cargo and urban air mobility (UAM) vehicles and adds stability and performance by driving flight controls electrically, without heavy hydraulics, control cables or push rods.
Fly-by-wire computers act as the "brains" of an aircraft's flight controls by operating them electronically and can be found inside nearly all large fixed-wing aircraft today. The compact version from Honeywell has features derived from decades of expertise in fly-by-wire systems for airliners, in a much more compact package.
The Nuuva V300 is a long-range, large-capacity, autonomous VTOL UAV with significantly lower operating costs than helicopters. It can carry loads of up to 300 kilograms (around 660 pounds) for more than 300 kilometers (around 186 miles), making it an ideal solution for deliveries to areas traditionally accessible only by helicopter.
Stéphane Fymat, vice president and general manager of UAS and UAM at Honeywell Aerospace, commented: "One of the toughest challenges logistics companies face today is meeting the demand for same-day delivery. Vehicles like Pipistrel's Nuuva V300 are going to be a real breakthrough in the race to solve this problem. We listened to our customers and built a product that meets the unique needs of this segment, and we're extremely proud that our Compact Fly-By-Wire system will be guiding these vehicles as they take to the skies."
Ivo Boscarol, founder and CEO of Pipistrel Group, stated: "After years of excellent cooperation in the UAM sector, we chose to work with Honeywell in the development of the Nuuva V300 as well. We see this cargo aircraft paving the way for the passenger-carrying Pipistrel 801, our proposed air taxi for Uber Elevate, as both aircraft share similar architectures. Honeywell's expertise and the proven capabilities of its Compact Fly-By-Wire system will provide airliner levels of safety for our novel air vehicles."