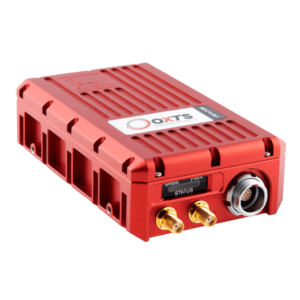 OxTS has released a case study detailing how the company's xNAV250 miniature inertial navigation system (INS) was used to provide enhanced accuracy for professional drone provider Dronezone's LiDAR mapping UAVs (unmanned aerial vehicles).
Download the full case study from OxTS' website
Dronezone required an integrated solution that would allow them to offer the most accurate UAV LiDAR scanning solutions possible for their customers. They approached OxTS with the requirement for a system that would combine GNSS and IMU data with the output from a Velodyne VLP-16 LiDR sensor to produce georeferenced pointclouds.
In addition to its superior accuracy (0.05° roll/pitch and 0.02 m RTK/PPK position), the xNAV250 proved to be an ideal solution due to its ease and speed of setup and integration, with OxTS' NavSuite and Georeferencer software providing a variety of advanced features. Dronezone were able to quickly build up their hardware and software workflows with a minimum of development time and costs.
Dronezone tested their newly-developed solutions in multiple scenarios, including mapping 45 km of road. Using their previous method, this would have taken the company approximately four days. The combination of the xNAV250 and VLP16 allowed them to reduce this by over 50% to less than two days, whilst simultaneously gaining superior accuracy and a true 3D representation.
To find out more about inertial navigation systems for high-accuracy UAV LiDAR mapping, download the full case study from OxTS' website.