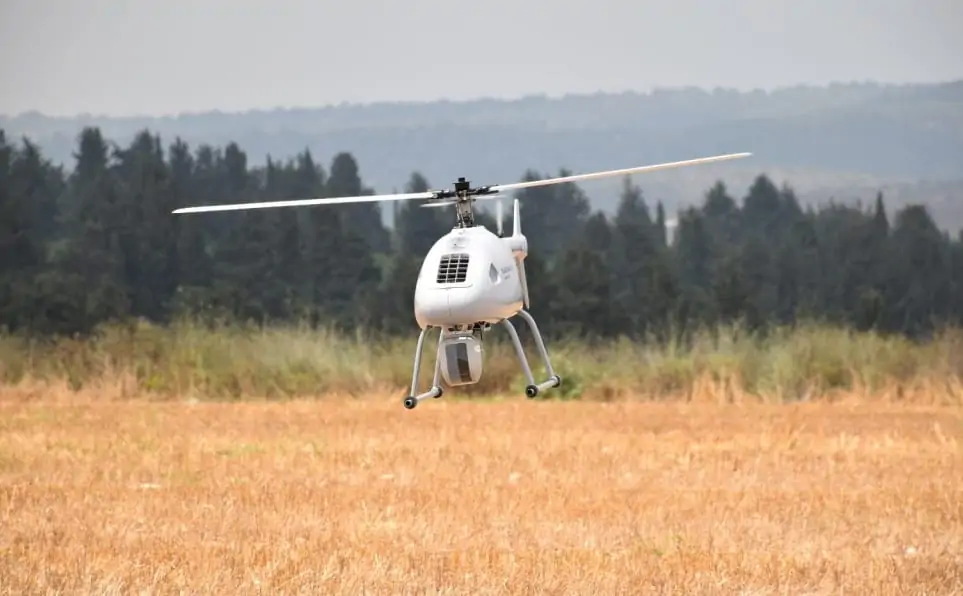 Steadicopter has announced the launch of two new models of rotary UAV (unmanned aerial vehicle), featuring electric-powered propulsion and VTOL (vertical take-off and landing) capability, and designed for a wide range of law enforcement, maritime, civilian, and covert missions. The Black Eagle 25E and Black Eagle 50E unmanned helicopters are IP67-rated for operation in even the harshest maritime environments.
Converting Steadicopter's existing Black Eagle 50 platform to an electric-powered engine has reduced the weight of the new models down to 18 kg, allowing them to carry heavier payloads as well as additional batteries for extended flight endurance. The new propulsion system also makes the UAVs simpler to operate, easier to maintain and, with no need for fuel storage, safer and more environmentally friendly. The new UAVs can also be easily adapted for deployment in many high-altitude environments.
The Black Eagle 25E is designed for takeoff weights of up to 25 kg, making it suitable for tactical and urban missions and adhering to strict weight and category regulations. The Black Eagle 50E, weighing up to 35 kg, provides a high-performance flight envelope with a wide range of mission payloads, allowing a high level of mission versatility for covert operations. With a zero-logistic footprint, the Black Eagle 25E and 50E are an ideal fit for maritime missions, including Infrastructure Security, Exclusive Economic Zone Enforcement, Anti-Piracy & Unauthorized Fishing, Search & Rescue, Offshore Cargo Supply and more.
Noam Lidor, Sales & Marketing Director at Steadicopter, commented: "There is a clear operational need for an electric version of a VTOL aircraft, and the company's three products – the Black Eagle 50, Black Eagle 25E, and Black Eagle 50E – provide an accurate response to the customer's regulatory and operational needs, both strategically and tactically. These electric helicopters are suitable for use in a wide range of military and civilian missions, such as search & rescue, cyber, intelligence, gas & oil rigs, and high-end naval missions. They also provide the perfect solution for service companies who until now have used drones to scan and monitor power lines, for example, enabling them to deliver a higher level of service to their customers."