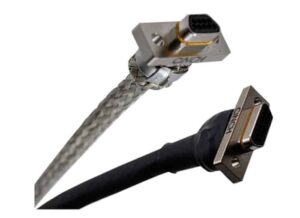 Cinch Connectivity Solutions has launched a new range of Dura-Con shielded cable assemblies, designed and manufactured in accordance with MIL-DTL-83513 specifications for enhanced performance in rugged electronic warfare applications and unmanned vehicle designs such as UAVs (unmanned aerial vehicles) and UGVs (unmanned ground vehicles).
The cable assembly configurations include optional features such as EMI gaskets on plugs providing a full 360° bond to the mating socket, EMI protected braided shields bonded to the integrated backshell to protect the wire bundles' signal integrity, and abrasion protection sleeves. Dura-Con shielded cable assemblies are available as pigtails or jumpers.
To find out more, download the Dura-Con Shielded Cable Assemblies datasheet here.