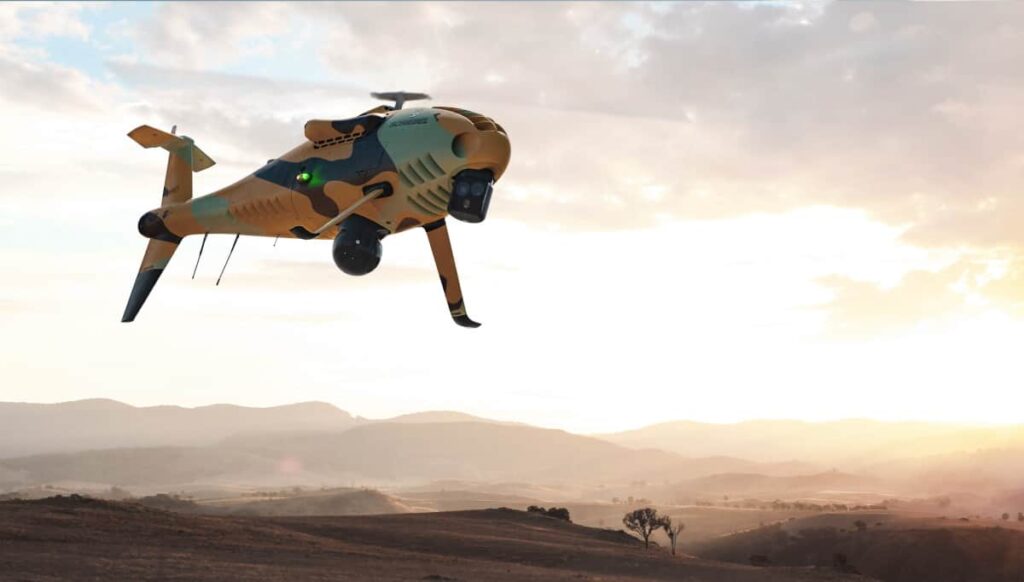 Schiebel Pacific and Raytheon Australia have partnered to submit a tender to provide the CAMCOPTER S-100 UAS for the Australian Army's LAND129 Phase 3 Tactical Unmanned Aerial System (TUAS) project.
Raytheon Australia brings 20 years of experience as a prime systems integrator across multiple domains, and the two companies will offer a solution based on Schiebel's proven CAMCOPTER S-100 unmanned helicopter that will provide a highly capable, low-risk platform as a potential enduring sovereign TUAS capability.
The CAMCOPTER S-100 is a Vertical Take Off and Landing (VTOL) UAS with proven Intelligence, Surveillance and Reconnaissance (ISR) capability, featuring a small footprint and the ability to operate from confined areas, with no required equipment or area preparation for taking off and landing, and a 20-minute setup time. The system has a flight endurance of up to 8 hours, operating both during the day and at night, and has achieved over 100,000 flight hours around the world so far.
Schiebel Pacific has extensive experience in working with the Australian Defence Force (ADF) and local industry. The Royal Australian Navy operates several systems at 822X Squadron, Nowra, New South Wales.
Fabian Knechtl, Managing Director of Schiebel Pacific, commented: "We are very confident that the capability of the CAMCOPTER S-100, together with the proposed integration into existing ADF systems, is the best solution for the Australian Army. Additionally, Raytheon Australia's pedigree and experience in sovereign complex systems integration makes them the perfect partner and our teaming will assure efficient and timely delivery to the ADF. We are fully committed to the Australian Government's policy on Australian Industry Capability (AIC) and have already started the 'transfer of knowledge' to our local entity and our partners. Over the next several years, Schiebel Pacific will become known as a highly capable Australian UAS provider."