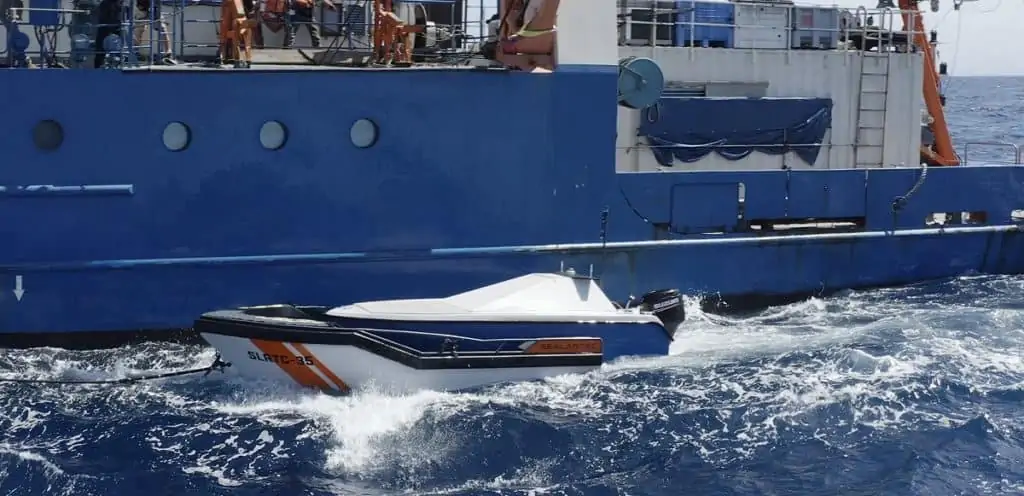 Sealartec has demonstrated a unique fully-autonomous launch and recovery system for unmanned surface vessels (USVs) in a series of trials off the northern coast of Israel.
USVs are being adopted in increasing numbers across the maritime domain for a variety of different applications, including environmental research, surveying, and supporting oil and gas drilling. Launch and recovery of these vessels in high sea states can often be challenging, complicated and dangerous, and limits the adoption of this new technology due to risk to human crews and potential damage to the launching platform.
Based on a patented robotics system with proprietary algorithms, Sealartec's unique solution is capable of recovering vessels in conditions up to sea state 6, utilising a hydrodynamic floating structure with a robotic capture device and autonomous process control and decision-making algorithms.
In addition to USVs, the system can also be used for the safe recovery of manned vessels such as fast interceptor or rescue boats in severe sea conditions while in motion.
Amitai Peleg, CEO of Sealartec, commented: "We are excited to successfully conclude a series of sea trials. The capability to launch and recoverunmanned vessels at sea, safely and autonomously at the most rigorous conditions,addresses an acute needs gap and will enable a wider adoption of these vessels."
Watch a video of the USV launch and recovery system being tested below: