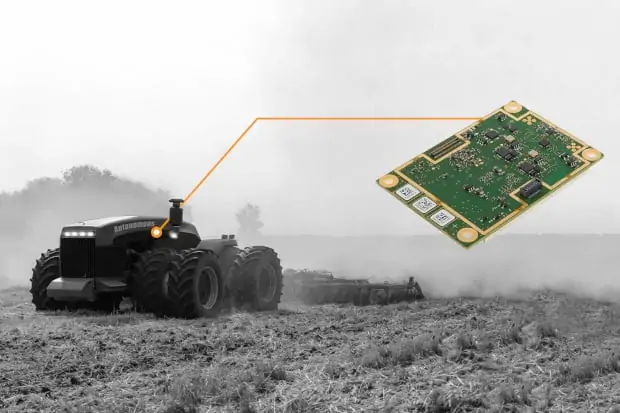 Septentrio has launched the AsteRx-m2 Sx, a GNSS receiver OEM board that provides high-accuracy positioning via an integrated sub-decimeter PPP-RTK correction service. The new solution enables simple plug-and-play positioning capabilities out of the box, with GNSS corrections automatically streamed to the receiver without the hassle of corrections service subscription and maintenance.
The AsteRx-m2 Sx GNSS receiver features a low SWaP (size, weight and power) footprint, making it ideal for drones, UGVs (unmanned ground vehicles) and automated robotics applications, and providing increased operational time on a single battery charge. Septentrio's AIM+ advanced anti-jamming technology ensures robust and reliable operation in challenging environments even in the presence of RF interference, and LOCK+ capability automatically adjusts the parameters of the receiver so users never lose position even after mechanical shocks and vibration.
AsteRx-m2 Sx offers lifelong sub-decimeter accuracy with fast convergence time in US and Europe. It provides all-in-view multi-constellation, multi-frequency satellite tracking, including GPS, GLONASS, Galileo, BeiDou, SBAS and QZSS.
Danilo Sabbatini, Product Manager at Septentrio, commented: "This product marks a new step for GNSS technology towards convenience and ease-of-use. By integrating the correction service directly into the GNSS receiver we are removing the hassle of positioning service set-up and maintenance from the user. This means faster set-up times for our customers and worry-free, always-on high accuracy positioning throughout the receiver lifetime."