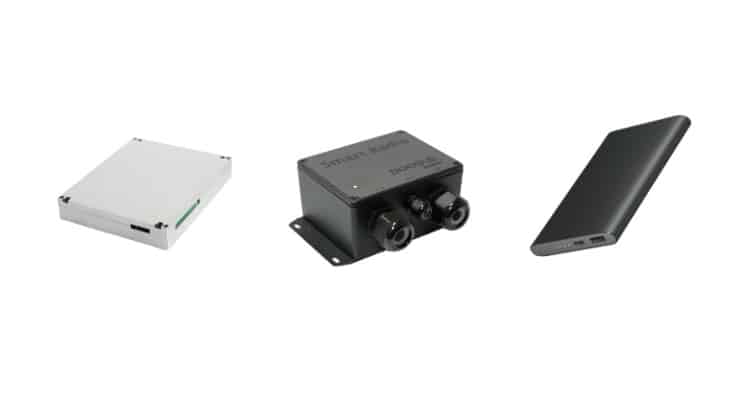 Doodle Labs has released a new model of the Smart Radio that operates on the newly unlicensed CBRS (Citizens Broadband Radio Service) band of 3550 to 3700 MHz. The CBRS band has been labelled the "Innovation Band" by the FCC and is intended for development of commercial wireless applications such as autonomous vehicle communications.
The shared spectrum rules governing the CBRS band provide interference protection even for license-free operation. Doodle Labs' RM-3625 Smart Radio enables deployment of low-latency private wireless networks for Industrial IoT (Internet of Things) use cases, providing a higher-performance and lower-cost alternative to LTE Band 48 equipment.
For the new RM-3625 Smart Radio, Doodle Labs extended its patented Mesh Rider advanced RF and networking technology to meet the regulatory requirements of the CBRS band. The radio can be configured to operate in both the CBSD-A and EUD roles for mobile Industrial IoT applications. Users of Mesh Rider regularly stream low-latency HD video from up to 20 km away, and the technology has been field proven with a 116 km telemetry link.
The RM-3625 is available in three different form factors – Embedded, External and Pocketable. The Embedded version is smaller than a deck of cards and is particularly suited for integration inside OEM equipment. The External version is a rugged, IP67-rated metal enclosure designed for simple field deployment. The Pocketable form factor creates a mobile WiFi and Bluetooth hotspot with a CBRS interface providing the long-range link, simplifying the use of normal tablets and smart devices for field operations. All three variants are compliant to MIL-STD-810H for reliability in extreme environments.
Amol Parikh, VP of Marketing at Doodle Labs, commented: "Similar to our Industrial WiFi products, this CBRS model opens up a new set of opportunities for our customers in many industry verticals and especially in the fast growing Autonomous/Unmanned Ground Vehicles sector."
Doodle Labs has worked closely with specialist CBRS communications company Federated Wireless to ensure the interoperability of Mesh Rider and the Shared Access Spectrum (SAS). Becky Bobzien-Simms, VP of Operations at Federated Wireless, stated: "We knew that CBRS would open up opportunities for innovation in the wireless ecosystem, and we think the new RM-3625 is a great example of that. We are pleased to welcome Doodle Labs into our Partner Program."