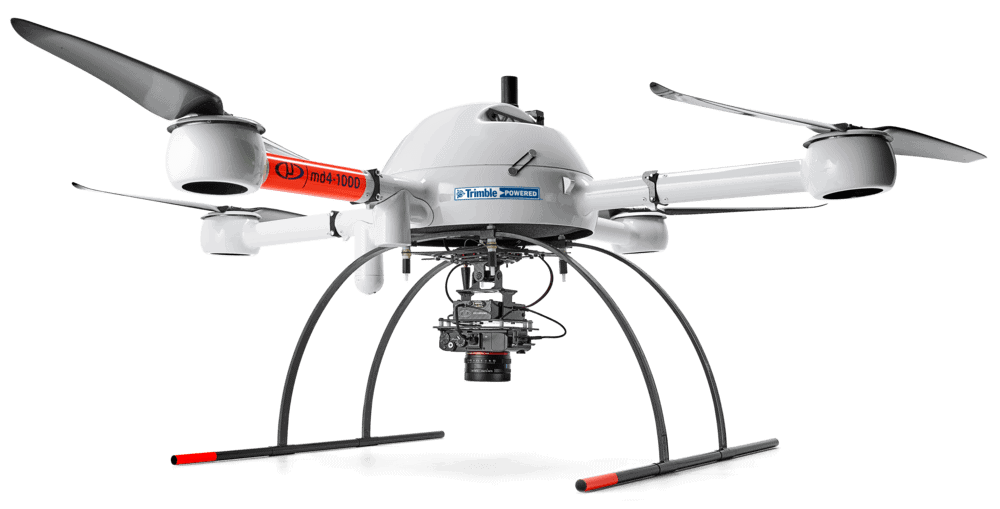 Microdrones has launched mdaaS (Microdrones as a Service), a new program providing the company's drone survey equipment and solutions to surveyors and geomatics professionals via convenient hardware and software packages with a monthly subscription. Customers will be able to configure and optimize their survey equipment, service and software selections according to business needs and anticipated usage.
Vivien Heriard-Dubreuil, CEO of Microdrones, explained: "We developed mdaaS to propel the industry and expand the market from innovators and early adopters into the early majority phase of growth. The demand and interest are obvious; this new business model makes the adoption decision easy for a broader addressable market. More companies will be able to afford this technology, when offered as a monthly subscription, as compared to the traditional model of purchasing survey equipment in one lump sum."
"The decision-making process is much easier, as it pertains to selecting a system. For example, one single mdMappper1000DG aaS system can collect data, and the user can decide to process its data in DG or PPK depending on the job. With the mdLiDAR1000 aaS system, you have now access to many more data processing modules, including strip adjustment, precision enhancement, point colorization and more."
Customers will start by first deciding which system(s) meet their overall needs, selecting from the mdLiDAR, mdMapper and mdTector integrated drone platforms. The next step is then to decide whether to buy equipment in one lump sum or to use Microdrones' monthly subscription model. Data post-processing choices are also flexible, allowing users to pay per project, or to purchase an unlimited plan. Users can select post-processing specifications via Microdrones' mdInfinity data processing software, allowing expenses to be matched on a project-by-project basis to the data deliverable demands of the client. The mdInfinity platform allows Micrdrones to continuously build their library of supported applications and data science-based processing.
Mike Dziok, Vice President of Global Marketing for Microdrones, added: "We meet the customer where they want to be, in terms of options, choices, payment plans, and their preferences for maintenance, service, training and support. What we're really doing is making it easier for more surveyors to adopt this technology, via reasonably priced options in a subscription model. They can start enjoying the benefits right away."
On Wednesday, May 13th, 9:00AM EST and 6:00PM EST, Microdrones is offering an educational webinar, titled "mdaaS: An Easy Way to Make Drone LiDAR and Drone Surveying a Part of Your Business." The webinar will help customers to understand their options within the program and to configure what might be best for them.
To register for the Microdrones mdaaS webinar, click here.