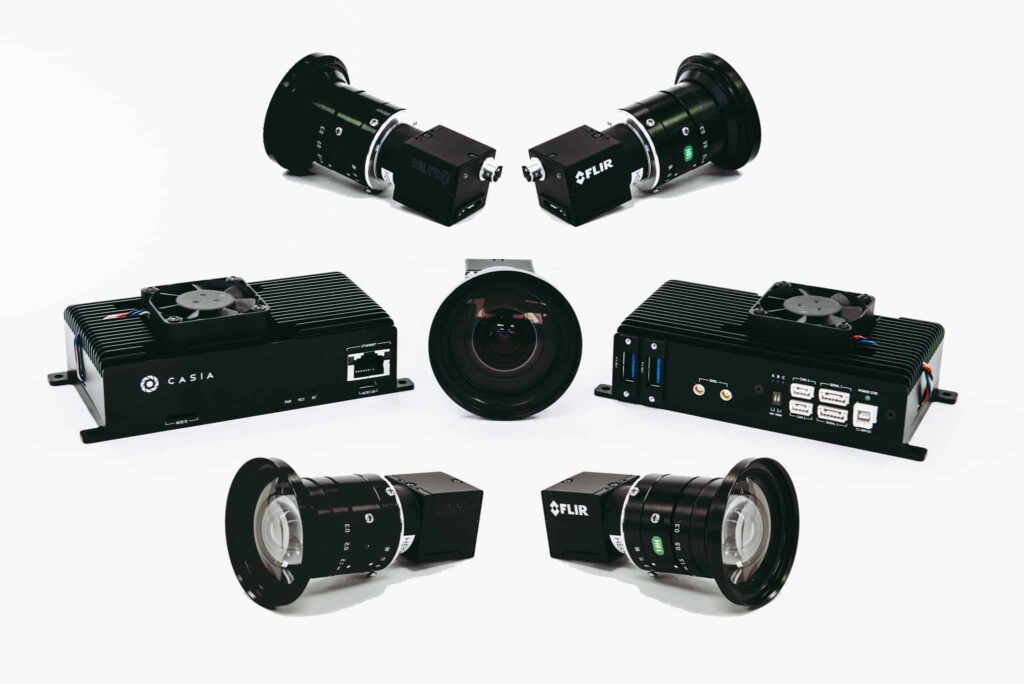 Iris Automation's onboard UAV (unmanned aerial vehicle) Detect-and-Avoid (DAA) system has been used to carry out the first flight to be granted a Beyond-Visual-Line-of-Sight (BVLOS) Special Flight Operations Certificate (SFOC) by Transport Canada using only onboard DAA. The certificate was granted to aerial data acquisition firm MVT Geo-Solutions based on the utilization of Iris Automation's Casia system, which provides commercial drones with automated collision avoidance maneuvers.
The Casia onboard DAA system is computer vision-based and combines hardware and software including state-of-the-art industrial cameras to provide full situational awareness to sense and detect obstacles and other aircraft.
The waiver granted to MVT Geo-Solutions permits flights within the UAS Center of Excellence's controlled airspace Remotely Piloted Aircraft System (RPAS) test range in Alma, Quebec. This is the first BVLOS flight at the location that uses only onboard DAA for air risk mitigation without ground-based observers or radar. BVLOS flights unlock autonomous drone use for economically beneficial commercial applications including infrastructure inspection, mining, mapping, agriculture, emergency response, and package delivery.
Alexander Harmsen, CEO of Iris Automation, commented: "Achieving the first BVLOS approval in Canada further validates our technology alongside multiple permissions we have already received from regulators in the U.S. and South Africa. This technology is critical to safely integrate drones into the airspace along with manned aircraft, and we look forward to unlocking commercial operations for our customers in Canada."
William de Keiser, UAS Center of Excellence Director, said: ""The UAS Center of Excellence is looking forward to leveraging Iris Automation's industry-leading DAA system and existing flight expertise within our network to conduct BVLOS flights with MVT Geo-Solutions. We will continue to develop our partnership with Iris Automation to provide training to local operators and enable BVLOS flights in Canada."