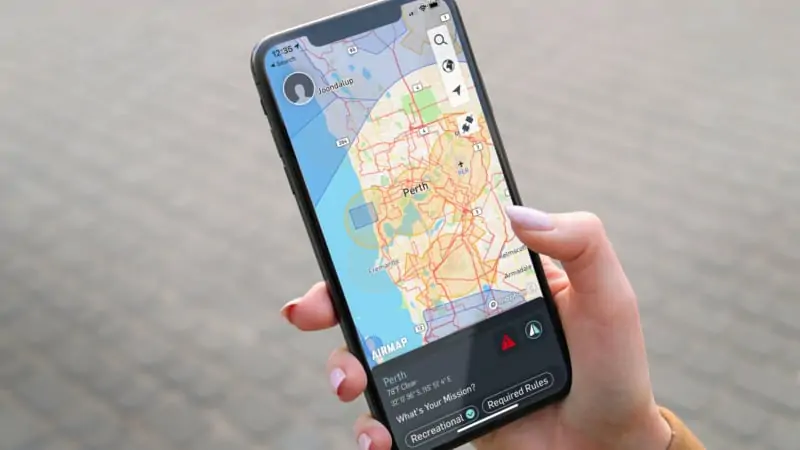 AirMap's airspace geo-awareness solution has been selected as part of the Australian Civil Aviation Safety Authority's (CASA) RPAS (remotely piloted aircraft system) platform. AirMap will deliver up-to-date, contextual airspace information to drone operators so they can keep up with advisories and restrictions, plan safe and compliant UAS (unmanned aerial system) flights, and maintain situational awareness for the duration of their operations.
AirMap works with civil aviation authorities to digitize, contextualize, and distribute official aeronautical information to UAS operators via publicly available digital formats. UAS operators in Australia can use the AirMap for Drones application to access authoritative data, including controlled traffic regions (CTRs), updates from Australia's Fire and Emergency Services, information regarding flights over Australia's marine parks, and CASA advisories, notifications, and regulatory information.
AirMap is one of four initial participants in the RPAS digital platform.
Luke Gumley, Branch Manager RPAS at CASA, commented: ""The RPAS platform gives drone operators access to an ecosystem of application providers and lets them choose which provider they want to connect to. AirMap meets our standards for drone safety applications, and we are pleased that the AirMap application is now available to drone operators in Australia."
Peter Hogewoning, Vice President for Asia Pacific at AirMap, stated: "We believe that operators should have a choice in selecting the drone safety app that best meets their needs. We applaud CASA's innovative approach to promoting airspace safety and look forward to working together to safely integrate drones into the Australian airspace system."