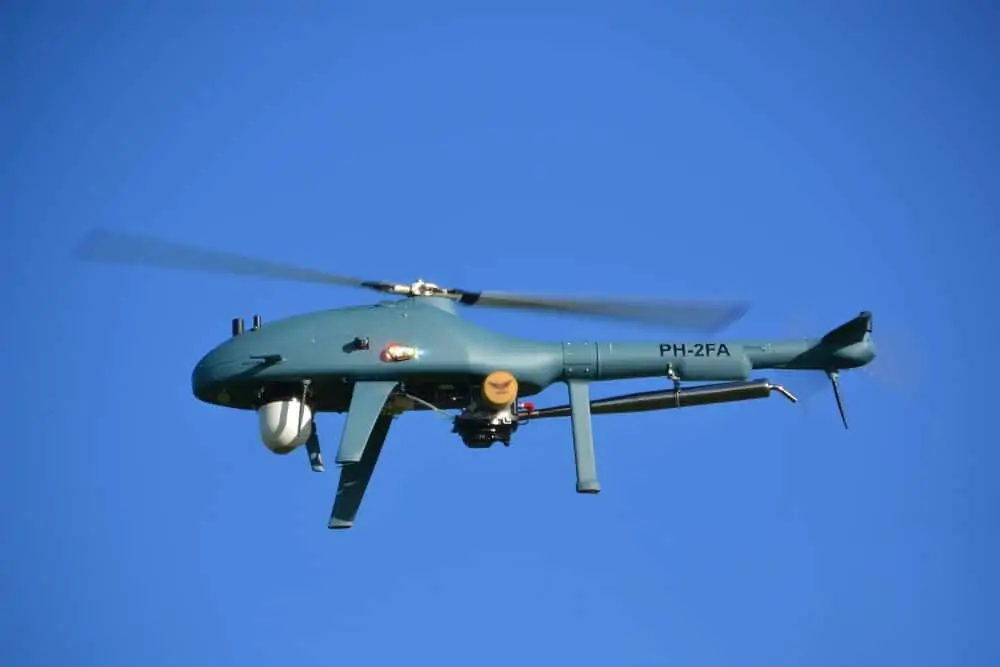 Sagetech Avionics' MXS transponder has been integrated into High Eye Unmanned Aviation's Airboxer helicopter UAS (unmanned aerial system), providing the unmanned aircraft with fully functional Mode S and ADS-B In/Out capabilities that will aid the system's integration on airfields and into controlled airspace.
The Sagetech MXS transponder is a low-SWaP (size, weight and power) unit that allows UAVs to be compliant with the upcoming 2020 mandated ADS-B requirements. It features full-power operation, top and bottom antennas for full antenna pattern coverage, and one receiver for each antenna providing reliable traffic sensing. The transponder is compatible with a variety of UAV autopilots, and includes an integrated pressure sensor and altitude encoder for greater weight savings.
The High Eye Airboxer is a long-range unmanned helicopter powered by an air-cooled boxer engine with fuel injection. With a payload capacity of 5kg, multiple payloads, sensors and other additional hardware can be integrated onto the aircraft, making it a highly flexible platform suitable for a variety of missions.