RTSYS, a leading developer of UUVs (unmanned underwater vehicles), AUVs (autonomous underwater vehicles) and underwater acoustic systems for defense, commercial and civil applications, has partnered with Unmanned Systems Technology ("UST") to demonstrate their expertise in this field. The 'Silver' profile highlights how their technologies can be used for acoustic monitoring and anti-submarine warfare.
The COMET 300 is a sophisticated and versatile AUV designed to suit the requirements of defense, commercial and research applications. Designed to be launched and recovered from a small boat, the one-man-portable underwater drone can act as a standalone unit, as part of a network with buoys and surface vessels, or as part of a swarm of up to ten COMET 300 AUVs.

The powerful COMET 300 AUV can operate at depths of up to 300m, and is able to handle rough weather and strong currents thanks to a top speed of greater than 10 knots. It features an extended continuous mission endurance of up to 20 hours depending on payload and speed. A wide variety of sensors and payloads for different mission applications can be fielded on the COMET 300 AUV, including side scan sonars, sub-bottom profilers, magnetometers, cameras and water monitoring instruments.
The SEMA is a recoverable underwater target UUV designed especially for ASW (anti-submarine warfare) training. Fast and lightweight, the target can be easily launched from a boat or RHIB. The system can be programmed for autonomous operation, following either selected waypoints (based on latitude, longitude, speed or depth) or navigating configurable segments (based on heading, speed, depth or timeout). It can also be remotely controlled via radio or acoustic signal.

The portable platform is easy to deploy and recover, with the ability to set automatic start at a particular depth as well as defined GPS co-ordinates for recovery. An auto-recovery mode can be engaged to ensure safe return of your vital training assets even in the event of system failure. Once recovered, encrypted data can be downloaded and the SEMA can be recharged, reprogrammed and be ready for redeployment, all in just one hour.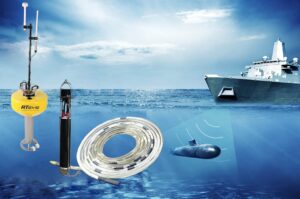 VERTHY is a rapidly-deployable, easy-to use system for measuring and characterizing acoustic signatures from manned and underwater unmanned vessels and submarines. With a rugged construction designed to withstand demanding marine environments, it is light enough to be handled by just one operator.
The VERTHY system consists of three main components: a lightweight vertical line array antenna, a data recorder and processor moored to a surface buoy, and a rugged laptop or tablet for real-time trajectography control and data display.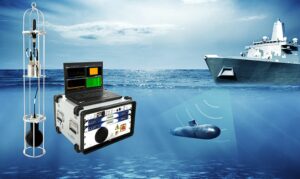 SIERA is a portable underwater system for easy characterisation and calibration of underwater acoustic systems, such as hull-mounted sonars, dipping sonars and variable depth sonars, on UUVs, AUVs and other underwater platforms.
The rapidly deployed and recovered system can be towed from a USV or other vessel, and consists of a lightweight towed body with B&K 8106 hydrophone and a Neptune Sonar D/11/BB transducer in a watertight enclosure, an acquisition and CAG generation unit, and a laptop-based configuration and processing system.
To find out more about RTSYS and their unmanned underwater vehicles and acoustic systems, please visit their profile page:
https://www.unmannedsystemstechnology.com/company/rtsys/