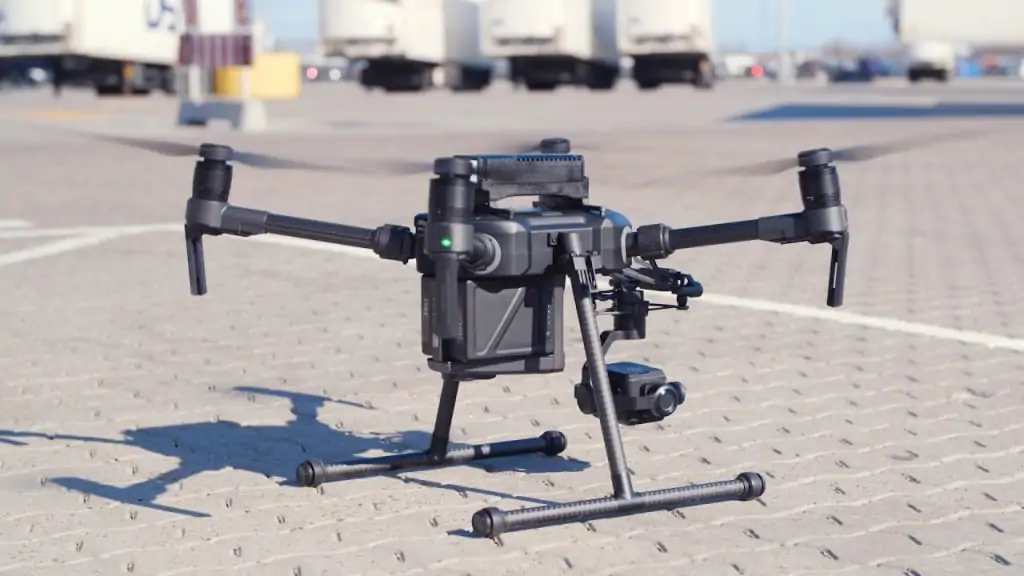 Lorenz Technology has announced the launch of a new version of Lorenz AI-Link, a computing platform designed to provide onboard artificial intelligence and edge computing for UAVs (unmanned aerial vehicles), UGVs (unmanned ground vehicles) and other mobile robots.
Autonomous drone flights can be programmed with on-board intelligent detection of incidents. Lorenz' AI platform has already been trained to detect trailers on large terminals, as well as examine the condition of rescue ladders and fenders on port quays, and the company is continuously developing new plugins to expand the use cases for Lorenz AI-Link.
Lorenz AI-Link processes data onboard and streams the results directly to a user's control system via the Lorenz Hive web interface, with latency of less than half a second. The connection is encrypted for maximum security, and the video stream and data uploads can be shared with trusted third parties within Lorenz' secure cloud platform.
The system features compatibility with MAVLink, DJI OSDK, and ROS and can be used with a wide variety of UAVs and UGVs.