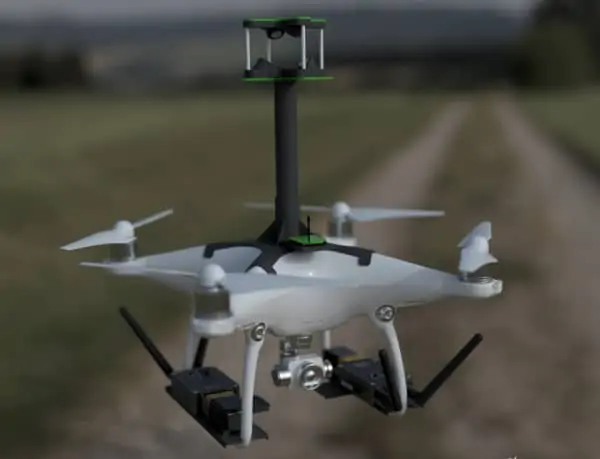 Ten Tech LLC, a provider of aerospace and defense engineering services, has announced the launch of its Huracán Multi-Purpose Aerial Drone (MPAD), a quadcopter UAV (unmanned aerial vehicle) flight demonstrator platform designed for sensor testing, environmental data acquisition, communication and processing.
The Huracán MPAD is based on a DJI Phantom 4 drone and has been enhanced with several off-the-shelf sensors and communication modules. The platform is designed to serve as an aerial sensor testbed as well as a proof-of-concept for further tactical, commercial and R&D UAS developments.
The Huracán was designed, integrated and tested at TEN TECH LLC's offices in Los Angeles, CA and Nashua, NH. A cloud-based engineering environment was used to facilitate real-time collaboration between the two offices on the system's industrial design, 3D parts & assemblies modeling, mass properties studies, range of motion, kinematics studies and interference checking.
Additive manufacturing generative design was used to create and print robust but lightweight interface and support structures. Extensive Finite element analysis (FEA) was performed on the main airframe structure to ensure survival of the sensors under harsh shock & vibration to MIL-STD-810 standards. Computational fluid dynamics (CFD) were used for aerodynamics studies and flight performance characterization, allowing for an optimized sensor positioning balancing flyability and minimal propeller aerodynamics interference.
The Huracán MPAD successfully passed all functional and operational tests, including both piloted and autonomous flight while recording and transmitting environmental data.