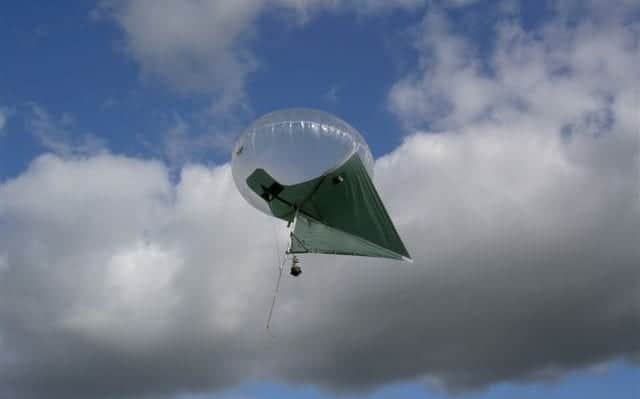 Airborne Communications, a provider of over-the-horizon aerial communications solutions, has announced that it has provided NATO with unmanned Helikites that were used to extend the operational coverage of unmanned surface vehicles (USVs) by up to ten times during a naval exercise.
The compact, all-weather Helikites were deployed during the NATO REPMUS 19 exercise that took place off the coast of Troia, Portugal. The Helikites were equipped with MANET radios, providing a relay link to USVs that allowed streaming video and broadband communications up to 53 km out to sea. The USVs were constantly monitored and controlled from a remote operations room, and were used during the exercise to successfully intercept a manned vessel simulating an attack on a US frigate. The Helikites were also used to relay a real-time video feed from a Puma UAV (unmanned aerial vehicle) down to Portuguese marines performing a beach-storming exercise and simulated attack on an enemy building.
Multiple changes of radio equipment and antennas were performed rapidly and efficiently during the exercises. The Helikites endured up to 35 mph winds at altitudes of up to 450 ft, with no loss in performance. Higher altitudes and increased radio range capabilities were possible but not required for these exercises.
The exercises demonstrated the viability of Helikites as a persistent, rugged over-the-horizon radio relay that can be deployed from land or from manned or unmanned vessels. They have the potential to partner with USVs to form an effective independent naval platform that can operate with or without manned support vessels, undertaking missions such as ocean patrol and shipping protection. The use of USVs in this manner protects naval personnel from threats such as anti-ship missiles, as the USVs are controlled via the Helikite radio relay from a base of operations miles away from potential conflict.
Find suppliers and manufacturers of tethered drone solutions >>