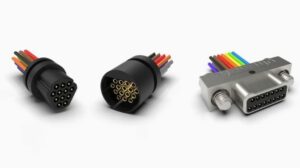 Ulti-Mate Connector, a manufacturer of micro-miniature connectors and cable assemblies for UAVs (unmanned aerial vehicles) and robotics, has announced that it has launched a new online store for direct sales of its products with rapid shipping. The new store aims to benefit system designers who will no longer have to wait weeks to obtain Ulti-Mate products for prototype projects.
The store currently stocks Ulti-Mate's Nano Circular, Micro Circular and Nano Wired series of connectors, and will in the near future add the Nano SMT and Nano Thru Hole lines. Same-day shipping will be provided for orders placed before 12 noon PDT.
In addition to ordering Ulti-Mate connectors and checking stock levels, the new store will also enable visitors to view product renderings and obtain sales drawings, 3D models and technical information.
Find suppliers of Connectors for unmanned applications >