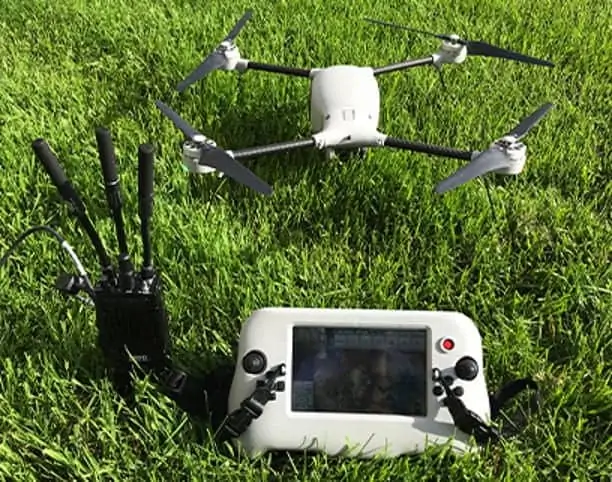 Persistent Systems has announced that Lockheed Martin Procerus Technologies (LMPT) has joined the Wave Relay Ecosystem, a group of companies that have chosen to incorporate Wave Relay MANET technology into their unmanned systems and sensor products. LMPT has developed a special operations variant of the Indago 3 unmanned aerial system (UAS) that runs on Persistent's Wave Relay MANET, including the MPU5 radio.
MANET (mobile ad hoc network) technology treats each individual radio as both a receiver and a relay station, creating a peer-to-peer network, within which users can share voice, video, text, sensor and location data without relying on fixed communications infrastructure or a vulnerable central hub.
The modified Indago 3 UAS, which weighs less than 5lbs and provides a mission endurance of up to 40 minutes with a 250 gram payload, can be folded for compact transport and rapidly deployed in two and a half minutes. The aircraft's controller is connected to a Persistent Systems MPU5 radio, with a lightweight Embedded Module integrated into the UAV. The system can be provided with either an S-Band or L-Band RF module.
Shane Flint, Vice President of Business Development for Persistent Systems, commented: "This is a big win for users in the Special Operations community. The users understand that, to truly network the battlefield, you need a robust, scalable solution that allows for unmanned systems and sensors to operate on a common network, empowering the whole team, and reducing weight on the operator. LMPT's integration of Wave Relay® makes this possible."
"The Indago 3 not only provides full motion video to the SOF team, but also extends the MANET through its advantaged airborne position over the team."