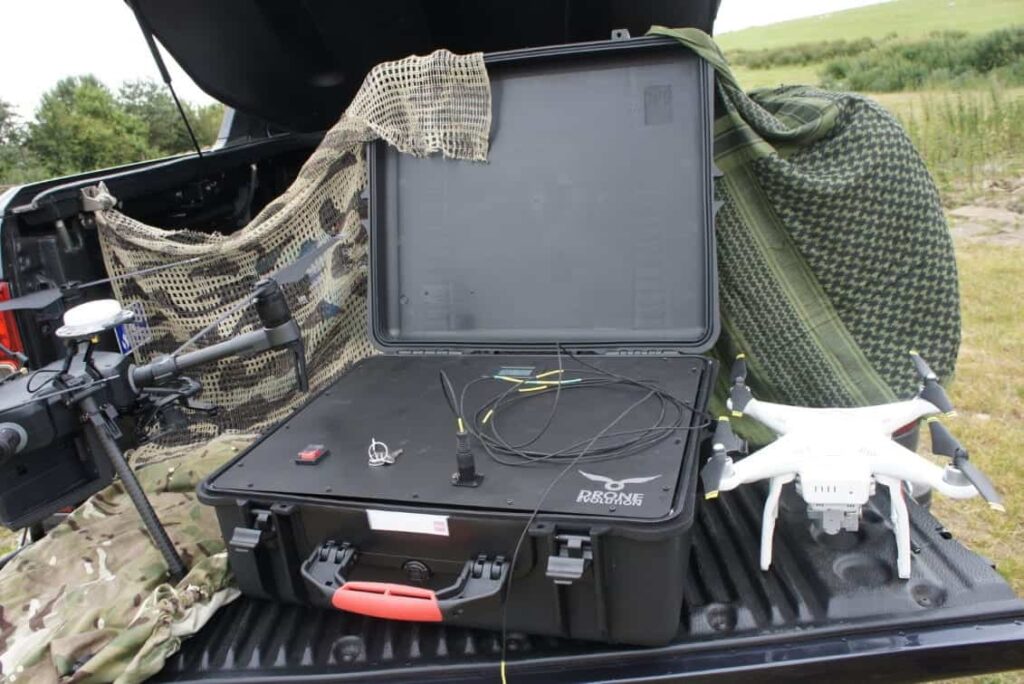 Drone Evolution has announced the launch of its new mil-spec drone tethering system, which provides a six-hour flight endurance for any multirotor drone and camera payload at a height of up to 200m. The announcement was made at the DSEI 2019 trade show in London.
The system connects to the drone via a mil-spec fibreoptic cable, providing power and secure data transfer. It runs on 24V and can be powered by standard military 24V batteries, and the portable ground station fits into a 40mm ammo can.
Drone Evolution previously developed and tested a civil tethered drone system, known as the Dragon, which is used for applications such as large-scale event security, long-term traffic monitoring, emergency response and air quality monitoring. Interest in this from the defence establishment has spurred the development of the military version. The company is currently working on adding beyond line of sight (BLOS) capability to the system.
Toby Townrow, Communications Director at Drone Evolution, commented: "Development of our secure tethering system has been a natural progression for us and the interest we have had, both in UK and abroad, tells us that there is an urgent need for this equipment as drones are used more in security and defence roles.
"We are delighted to take Drone Evolution to its next level both in business and technology. I am particularly looking forward to a hush hush development we have been working on and will be announcing during DSEI."
Find suppliers and manufacturers of tethered drones and UAVs >>