We spoke with the team at Atmos UAV to learn more about Marlyn, their hybrid VTOL UAV platform recently paired with the new MicaSense sensor, Altum.
Designed as a 'go-anywhere' mapping and surveying UAV, Marlyn is a patented hybrid drone capable of vertical take-off and landing. Once in the air, Marlyn uses fixed-wing flight, offering the best of both worlds: multirotor technology enables launch from any surface, whilst fixed-wing capability can maintain endurance flight in winds up to and exceeding 45km/h.
Speaking of the advantages that the Marlyn offers survey drone professionals, Joost Bouman, Chief Operation Officer at Atmos UAV, said; "The Marlyn minimizes the time required to collect information, giving users more time to analyze the data they need…. After rigorous testing of multiple sensors and through partnerships with Sony and MicaSense, we offer the best cameras in the industry so that users can effortlessly gather geospatial data, even in the most challenging and demanding projects."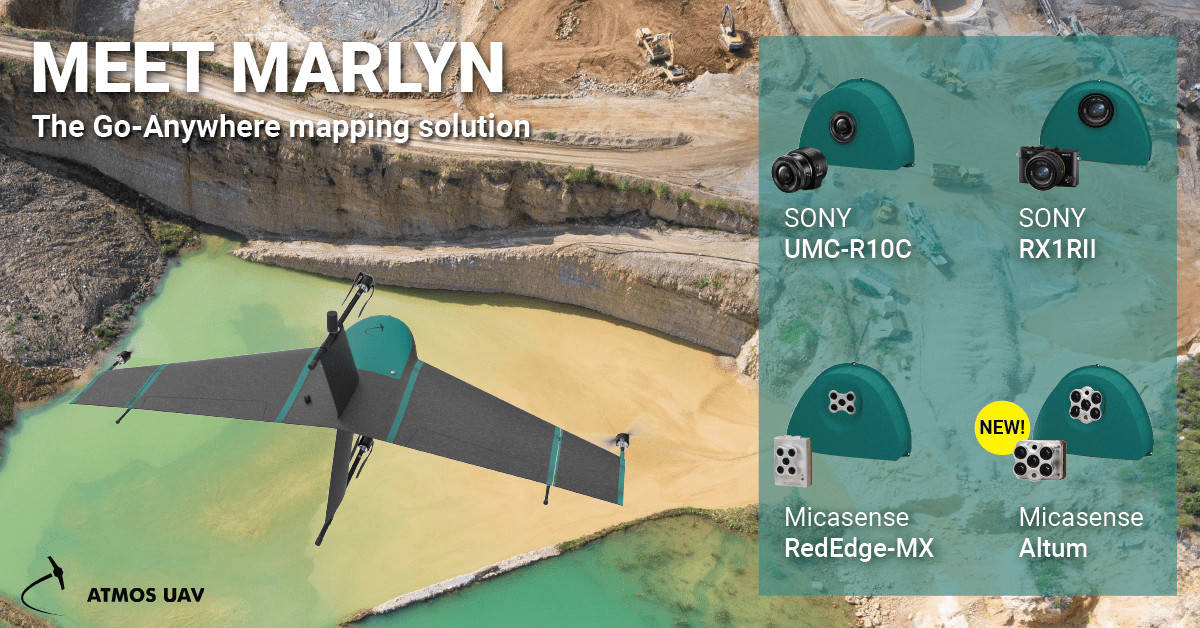 The Altum is MicaSense's latest sensor and offers advanced thermal, multispectral, and high-resolution imagery in a single flight. Atmos UAV are now able to offer Altum to both new and existing Marlyn customers as part of their partnership with MicaSense and the swappable payload versatility of the Marlyn.
Speaking of their partnership, Drew Baustian, Business Development Manager at MicaSense said; "The integration of the Altum with Atmos UAV's Marlyn is the first announcement of an upright VTOL platform paired with Altum. All indications point to this being an excellent option for end users. The Altum's high resolution imagers and USB storage feature mean quality resolution multispectral data at higher altitudes with plenty of storage capacity for thecaptured files. This flexibility, combined with Atmos' offering of the full drone solution (drone, sensor, flight planning software, processing software) makes this integration a very exciting option for our customers."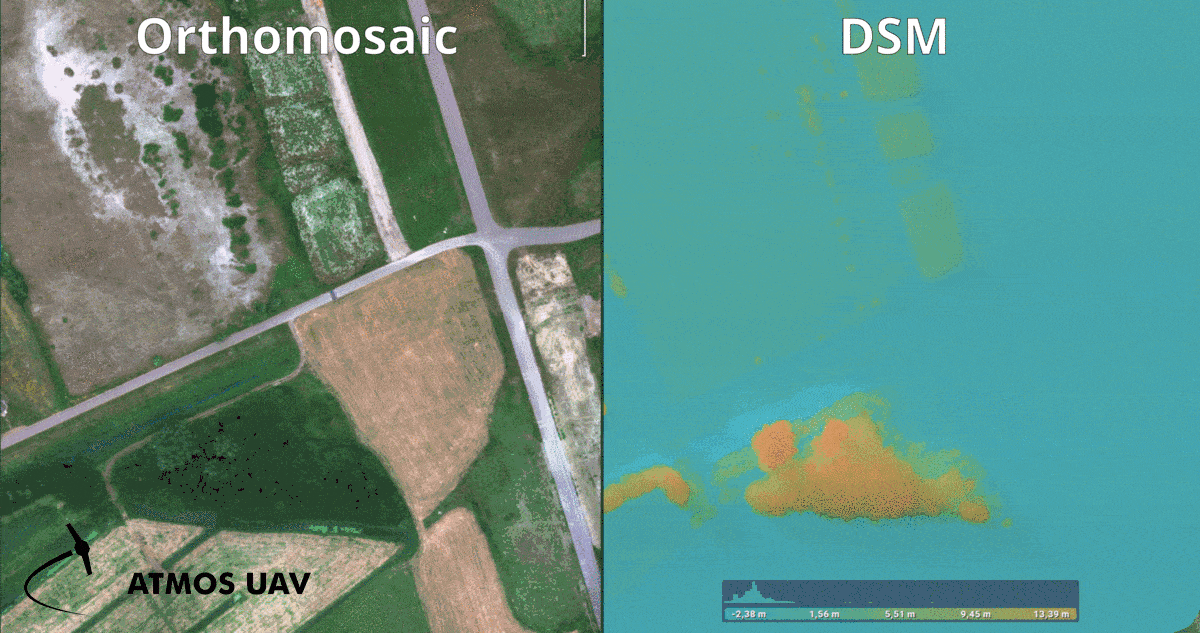 In the last two months, Atmos UAV have signed five new reseller agreements with Australia, Indonesia, Peru, Ecuador and the Middle East and can now offer professional drone users local support and first-line maintenance across five continents.
Atmos UAV will be INTERGEO 2019 in Stuttgart this September: "We look forward to September's INTERGEO, where we are eager to meet promising distributors that will bring us closer to our customers around the globe." – René Worms Commercial Director at Atmos UAV.
As designers and manufacturers of reliable aerial observation and data gathering solutions, Atmos UAV is a high-tech company specialising in land and construction surveying, mining, precision agriculture, forestry and other mapping related applications.