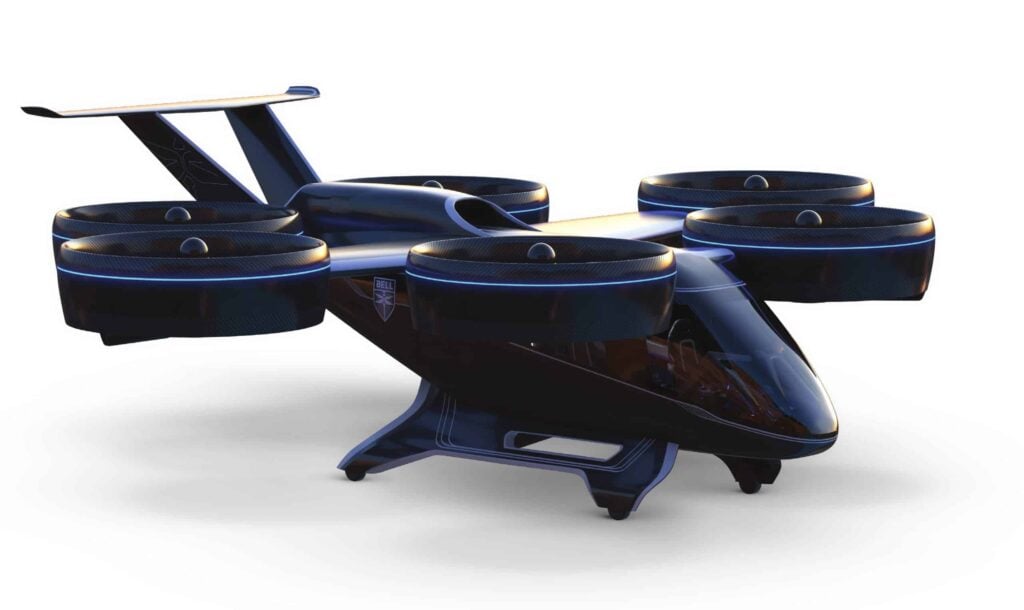 Moog, a leading manufacturer of precision motion control solutions for unmanned vehicles and robotics, has confirmed that it is one of five key partners aiding the development of Bell's Nexus VTOL air taxi. The Nexus concept aims to provide an on-demand urban air mobility solution for commuting and other commercial applications.
Moog is supplying the design and integration of aircraft actuation systems for flight control to the Bell Nexus, including the architecture, hardware, and software needs for air vehicle flight control actuation. Moog was selected for the Nexus project due to the company's experience in providing actuation systems that meet stringent cost, performance, weight and reliability requirements.
The craft will initially be piloted, but autonomous vehicle management computer systems developed and integrated by Garmin will provide the option to develop unmanned flight capabilities in future iterations of the Nexus.
The other three partners are:
Thales – developer of the flight controls system that will serve Bell's future piloted and fully autonomous, on-demand mobility vehicles
Electric Power Systems – provider of an energy storage system that leverages advanced active battery management technology, improving battery life and further enhancing the speed and range of the Nexus
Safran – developer of a hybrid-electric propulsion system.
"We are absolutely delighted that Moog has been selected by Bell to partner on this exciting program to explore and develop the on-demand mobility market. Moog's role will include providing the all-electric, fly-by-wire actuators and electronics used to direct and control the aircraft's propulsion system and aero-surfaces," commented Ralph Elbert, group Vice-President and GM Moog Aircraft.