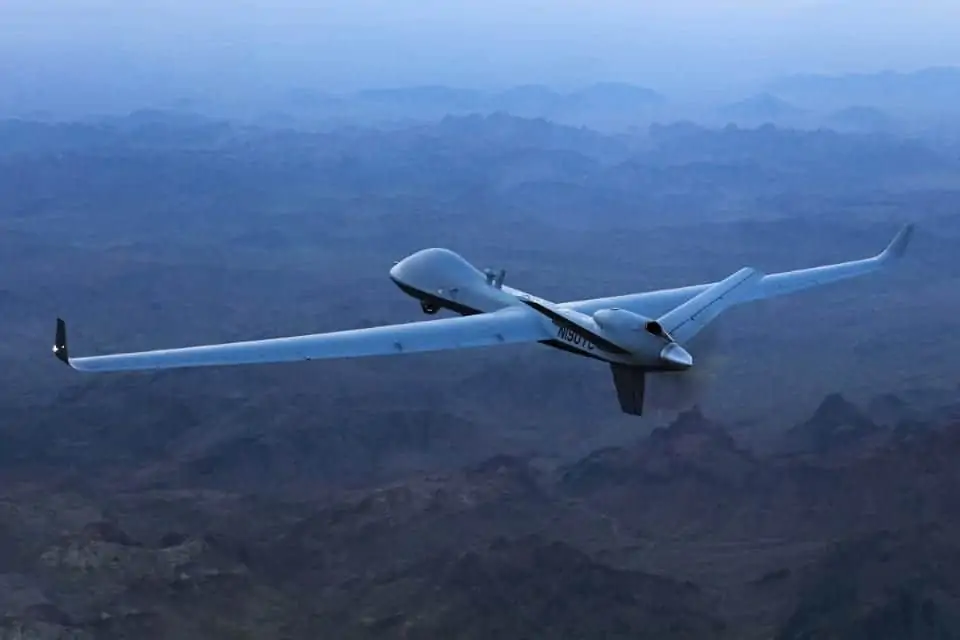 General Atomics Aeronautical Systems, Inc. (GA-ASI) has announced that it has selected four additional businesses based in Belgium to join the conglomerate supporting the development of the MQ-9B SkyGuardian unmanned aerial system (UAS) for the country's armed forces.
The new team members are AeroSimulators Group (ASG), AIRobot, ALX Systems and Hexagon, which will join the already established team members SABCA, Thales Belgium, Esterline, Newtec and DronePort. The four companies will work with GA-ASI to increase performance of object detection using AI and synthetic Full Motion Video (FMV).
ASG is a specialised provider of ISR (Intelligence, Surveillance, Reconnaissance) training for air, land and maritime domains and develops training and simulators for a wide range of sensors and payloads.
AIRobot, a developer of professional equipment for UAS, will develop automated materials detection for the SkyGuardian system using AI and Hyper-Spectral Imagery (HSI).
ALX Systems specializes in autonomous technology for UAVs.
Hexagon's Geospatial division provides software and geospatial solutions for visualizing location information, such as auto-routing and smart digital tools.
"The addition of these four companies to Team SkyGuardian will further enhance the capabilities of SkyGuardian and build on our already strong business partnerships in Belgium," commented Linden Blue, CEO of GA-ASI. "GA-ASI looks forward to working with our Belgian teammates to make the MQ-9B procurement a success."
The new team members were selected following an outreach event called Blue Magic Belgium (BMB), during which GA-ASI identified suitable local companies that could provide the state-of-the-art capabilities required to help support the development of the SkyGuardian platform to meet Belgian Defense's requirements for Remotely Piloted Aircraft (RPA) assets.