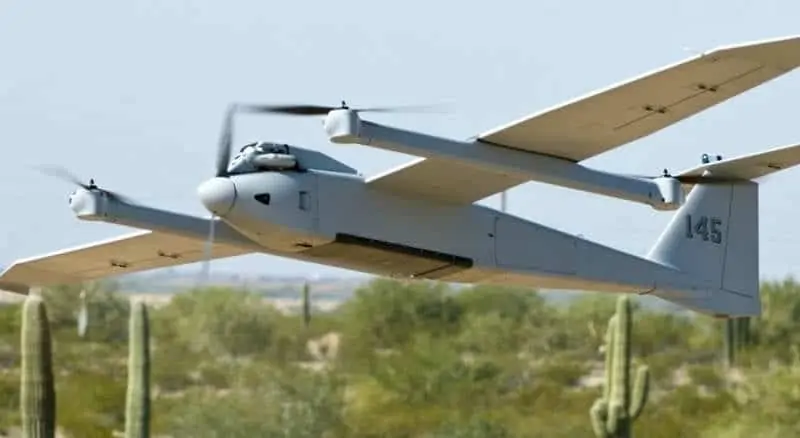 NovAtel, a developer of high-precision GPS and GNSS positioning technologies for UAVs (unmanned aerial vehicles) and unmanned systems, has released a case study highlighting the use of GNSS receivers in the Arcturus JUMP 20 UAV, a fixed-wing UAS designed for military applications such as ISR and electronic warfare. The case study was published in NovAtel's annual Velocity magazine.
Download the full issue of NovAtel's Velocity Magazine here
Arcturus' JUMP 20 UAV is a Group 2 UAV with a typical maximum takeoff weight of 210 lbs, a max speed of 72 knots and a rated ceiling of 15,000 ft. Depending on payload and avionic fit out, fuel can be adjusted to deliver between 9 and 15 hours of endurance. The JUMP 20 unmanned aircraft can also be converted to perform a catapult launch with a simple wing change and uses a common autopilot and ground control station architecture.
NovAtel's GNSS solutions provide accuracy, centimetre-level precision with Real-Time Kinematic (RTK) positioning, track Selective Availability Anti-Spoofing Module (SAASM) encrypted GPS signals and offer protection from spoofing attempts. While the specific GNSS receivers used by Arcturus are classified, one of NovAtel's premium solutions is the OEM625S SAASM GNSS receiver, which can operate with NovAtel's proprietary GPS Anti-Jam Technology (GAJT) antenna systems for added defense.
Industry analysts predict that much of the development focus of the rapidly expanding UAV market will be in fixed-wing military UAVs. Arcturus UAV manufactures and configures unmanned aircraft systems (UAS) including air vehicles, ground control stations and launch systems, and its team of experts integrate non-standard payloads. The company are currently one of just three UAV manufacturers that have won a chance to compete for a share of a five-year $475 million contract to develop and deliver mid-endurance UAV and support surveillance services for the U.S. Special Operations Command (SOCOM) at MacDill Air Force Base, FL.
To find out more about NovAtel's GNSS solutions for military UAS, as well as Arcturus UAV, download the full issue of NovAtel's Velocity Magazine.