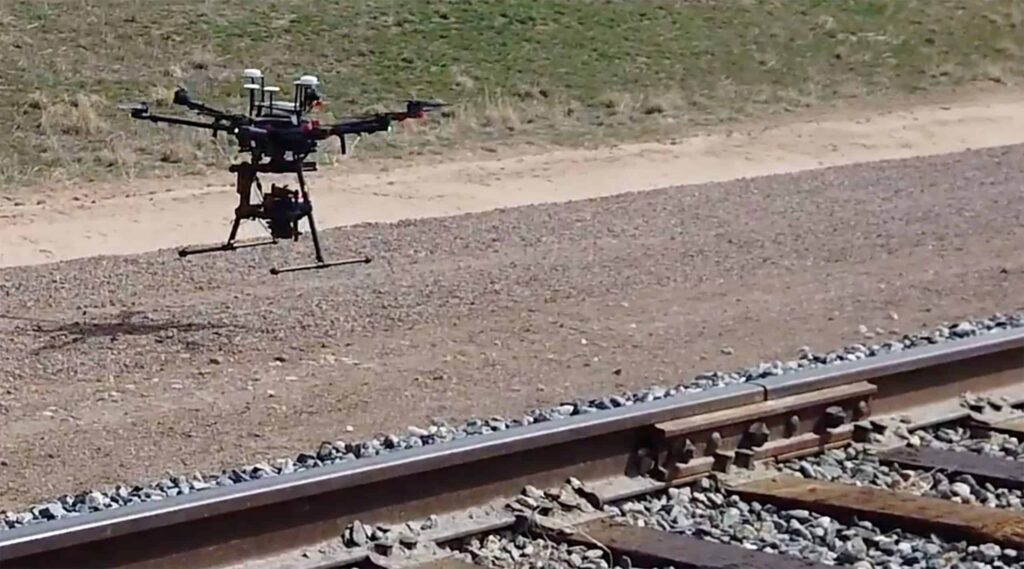 360 Rail Services, a provider of engineering, construction, operations and maintenance services for the rail industry, has announced the selection of Ardenna's Rail Defect Detection SaaS for integration with their new drone-based rail yard inspection service offering. Ardenna is a developer of Artificial Intelligence (AI)-based defect detection software and has seen great success in main line rail, covering over 28,000 miles of rail and processing over 3 million images.
Ardenna will process 100% of 360's rail yard imagery captured via drone, identifying anomalies and defects in a fraction of the time required by traditional inspection methods. In addition to providing SaaS, Ardenna will be working in collaboration with 360 to refine and introduce drone-based data collection and automated defect detection to the industrial rail sector.
Industrial rail owners depend on the integrity of their rail infrastructure to safely and reliably transport goods from source to destination. Understanding not only the current condition of the rail, but also being able to predict when failures may occur is critical to efficient rail operations. The AI-based software algorithms provided by Ardenna allow track condition inspections to be conducted in a consistent, repeatable and automated manner. This not only exposes existing anomalies, but allows data to be gathered and used to predict when track repairs need to be conducted in order to prevent failures.
"360 Rail Services has earned a reputation for exceptional service by applying innovative new technologies to reduce or eliminate our customer's problems, making 360 Rail the industry's 'go to' provider of rail services," said Larry Stockton, CEO of 360 Rail Services. "We are now building on this foundation of innovation by partnering with Ardenna and selecting their automated rail defect detection SaaS to enable our new drone-based aerial track inspection services."
"We are excited to be selected by 360 Rail to provide the defect detection capabilities for their new industrial rail yard inspection offering," said David Patterson, Ardenna's Director of Business Development. "Our existing rail customers have already recognized the improvements to human safety and track availability that we believe will also directly benefit industrial companies utilizing 360 Rail's new inspection service."