UAVOS, a leading developer of unmanned systems platforms, autopilots and other components, has partnered with Unmanned Systems Technology ("UST") to demonstrate their expertise in this field. The 'Silver' profile highlights how their innovative unmanned aerial vehicles (UAVs) and solutions for air, ground and marine applications can be used for a wide range of industrial, commercial and defense applications.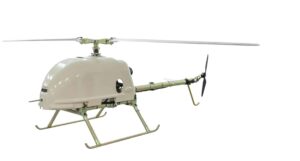 All of UAVOS' Vertical Take-off and Landing (VTOL) helicopter and quadcopter UAVs are available as a complete unmanned aerial system (UAS) bundled with a Ground Control Station (GCS). Available systems include electric rotary and four-stroke gasoline powered drones for a wide variety of applications such as industrial monitoring, surveillance, environmental missions and target designation.
UAVOS fixed-wing UAVs are also available as a complete unmanned aerial system bundled with a Ground Control Station. UAVOS has a range of fixed-wing drones for different endurance and mission requirements, from the electrically powered SITARIA with a 3 hour flight time to the ApusDuo High-Altitude Pseudo-Satellite that provides continuous year-round monitoring.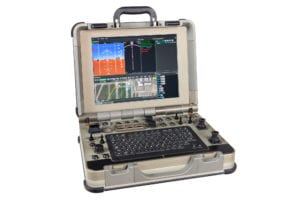 UAVOS provides both portable and containerised Ground Control Stations for real-time control and monitoring of UAS. Multiple joysticks or workstations facilitate simultaneous operation by the aircraft and payload operators. UAVOS GCS provide aircraft and payload control, real time telemetry, data recording and playback, pre-flight mission preparation and upload, and a variety of other functions.
Automatic control systems (autopilots) for UAVs, USVs and UGVs provide the option of automatic take-off and landing, semi-automatic control with automatic stabilization, or full manual control via a ground control station. In addition, they also allow for broadcasting of telemetry data as well as monitoring and control of payloads, power supplies, propulsion systems and more.
UAV servo drives are designed for precise, controlled movement of unmanned aircraft components and wing surfaces, as well as converting manned aircraft into UAVs and equipping them with automatic piloting systems (APS). Current, voltage, board temperature and absolute encoder position can all be continuously monitored. UAVOS offers servo drives for three different UAV weight classes, each with different shaft speed, torque and gear ratio options.
UAVOS two-bladed main rotor propeller blades for drone helicopters are constructed from polymer composite materials using a one-step molding process, and offer improved aerodynamics, high strength and rigidity, and superior reliability for helicopters with up to 60kg and up to 140kg take-off masses.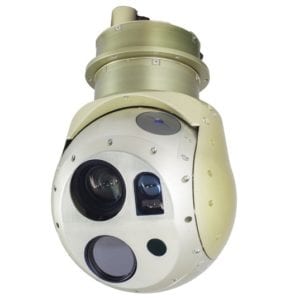 Gyro-stabilized UAV gimbal payloads include a two-axis visual/thermal drone gimbal for day and night surveillance, a two-axis visual camera gimbal for daytime surveillance operations, and a two-axis LWIR thermal camera gimbal.
The PTP-03 Turret is designed for precision manipulation of payloads such as cameras, thermal imagers, laser rangefinders and directional antennas. It can be fitted with a GNSS module and is ideal for mobile surveillance and tracking platforms such as UGVs.
The UAV Interception System is a UAV-mounted counter-drone device designed to disable high-speed unmanned aircraft moving at up to 75 mph (120 km/h). Installed on a UAV facing rearwards, it utilises a small explosive cartridge to launch a net at potential drone threats.
To find out more about UAVOS and their fixed-wing unmanned aircraft platforms, please visit their profile page:
https://www.unmannedsystemstechnology.com/company/uavos/