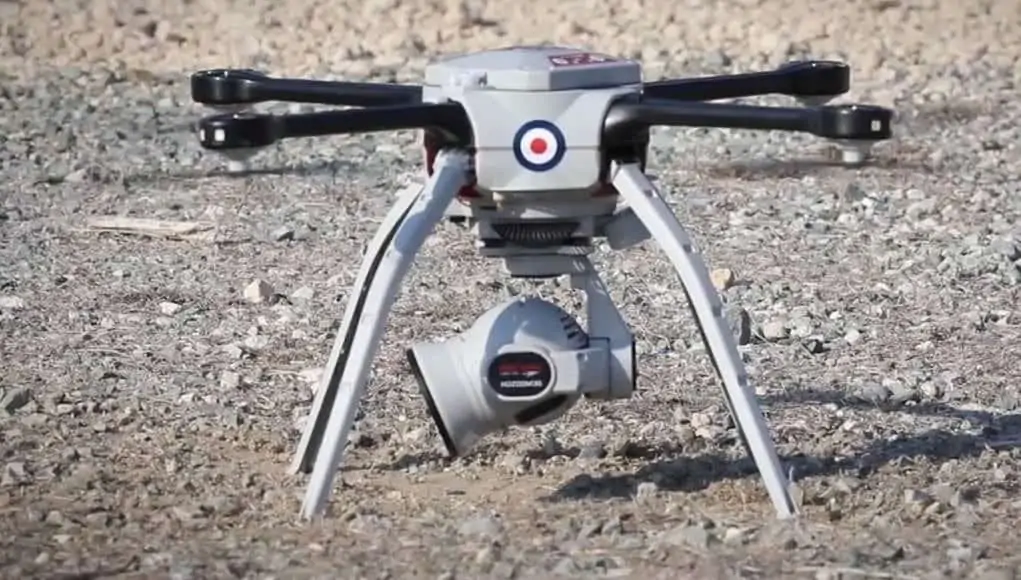 Aeryon Labs has announced that its SkyRanger UAS (unmanned aerial system) was selected by the United Kingdom Royal Air Force to take part in a test exercise to enhance Force Protection at RAF Akrotiri. Force Protection (FP) personnel from the FP Centre at RAF Honington carried out an Operational Capability Demonstration with the unmanned aircraft.
The FP Centre's RPAS (Remotely Piloted Air Systems) Team have been issued with a provisional Categorisation for Class 1(b) MIL RPAS to operate on all RAF Units day and night. In doing so they are one of the first in UK Defence to be authorised for operation in this class, which covers unmanned aircraft under 20kg in takeoff weight.
"The RPAS is an excellent rapidly deployable capability for the FP Force providing enhanced FP for an airbase and its assets," commented Flight Lieutenant Tom Wardel, Operations Officer No. 34 Sqn RAF Regiment.
An RAF Police dog handler and members of 34 Squadron RAF Regiment were involved in the trial as they are currently providing Force Protection support to RAF Akrotiri. The RPAS provides the Quick Reaction Force (QRF) commander with a live picture of the battlespace and incident, vastly improving his situational awareness before he briefs his section to move and restrain the intruder. This positive identification of an individual or threat can swiftly bring an incident to a close, allowing the air commander to maintain air operations unhindered.
Warrant Officer Galloway said: "RAF Akrotiri was a challenging Complex Air and Ground Environment to operate a new system within, however, we perfectly demonstrated how using novel technologies can have a direct impact as Force Multipliers."
The RPAS team will now complete a number of OCDs on UK RAF Stations.
Watch a video of the SkyRanger UAS test below: