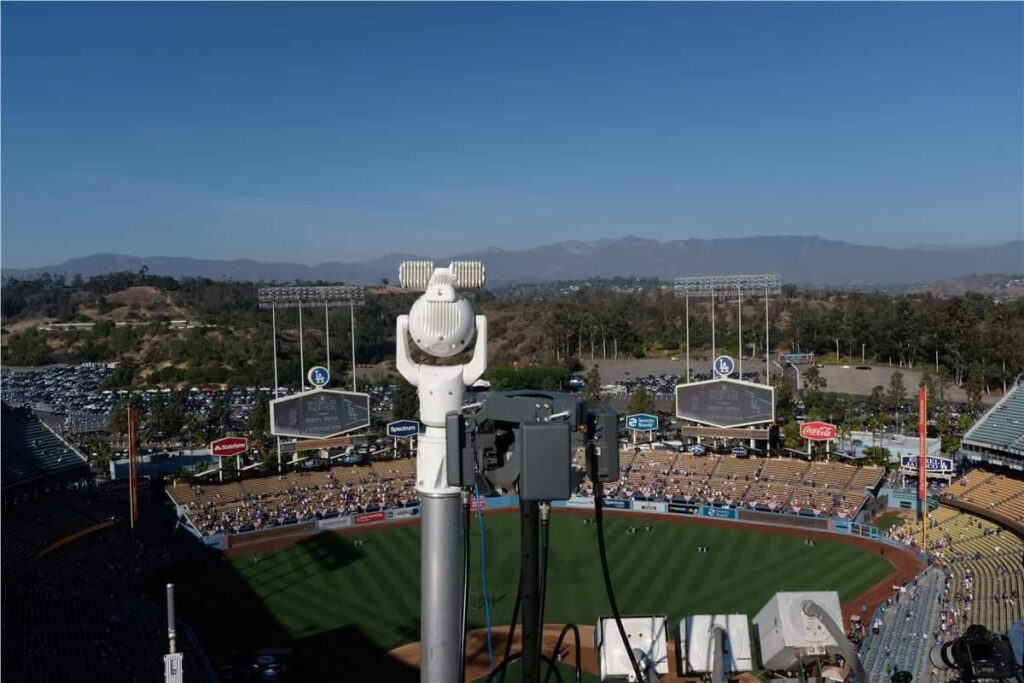 Airspace Systems has announced the introduction of Airspace Galaxy, a family of fully-automated, always-on airspace security solutions that accelerate the integration of unmanned aerial vehicles (UAVs) into cities, and protects people and property.
The new Airspace Galaxy security platform combines input from multiple sensors to detect drone activity at long ranges, instantly identifies authorized and unauthorized flights, assesses risk, and if necessary and permitted, deploys an autonomous mitigation system to safely capture and remove an unauthorized or malicious drone.
"We created Airspace to accelerate the integration of lifesaving drone technologies while giving communities the ability to ensure safe and secure skies," said Jaz Banga, Airspace co-founder and CEO. "Galaxy is the first crucial step toward creating the trusted environment required to unlock the full potential of drones."
The airspace security company also announced that cybersecurity veteran David DeWalt has invested in Airspace through the NightDragon Fund, and joined the Airspace board of directors as Vice Chairman. Additionally, Airspace announced that former Federal Aviation Administration Administrator Michael Huerta has joined the company's board of advisors.
Airspace developed the Galaxy security platform for business, public venues, government, law enforcement, and the military to protect people, property, and IP from harm. Galaxy was recently deployed to detect and identify drone activity behind the scenes for Major League Baseball during the 2018 World Series games in Boston and Los Angeles, for the San Francisco Police Department in support of the U.S. Navy to protect its annual San Francisco Fleet Week, and in Sacramento for the 36th annual California International Marathon.
"Airspace security is a prerequisite to realize the full potential of the drone economy," said Huerta. "We are on the verge of many great things that drones can do for us, but without the kind of safety and security Airspace Galaxy offers, we are just one terrible event away from stalling what could be a thriving, multi-billion dollar industry."
The critical first step in airspace security is accurate long-range detection of drone activity. As a modular system, Galaxy options include the ability to configure detection based on a customer's site- and mission-specific requirements and includes identification of all types of drones, both signal and non-signal emitting.
The Airspace sensors detect anomalies operating from ground level to 400-feet and beyond in the sky, and cover up to a 25-mile radius. Detection comprises three primary functions: radio frequency (RF) sensors that use drone-to-operator communication links to legally identify a drone's unique identifier and launch location, a camera array to minimize false alarms and improve localization, and communication alerts to the Galaxy operator.
Galaxy then fuses data from multiple sensors into a single, easy-to-use graphical user interface that is coupled with artificial intelligence (AI) and machine learning to create actionable intelligence for the system to handle automatically or with human override. Users can log in from a browser on their desktop or mobile device to see all pertinent information.
Finally, if necessary and permitted by law, the Airspace mitigation option dispatches the Airspace Interceptor drone with a single click. Using advanced guidance systems and powered by AI, the Interceptor autonomously locks onto identified rogue drones and heads them off at high speed without human guidance. Trusted and deployed by the U.S. Department of Defense, the Airspace Interceptor fires a Kevlar net to neutralize and capture unauthorized or malicious drones, and then delivers them to a safe place, preventing damage to either people or property.
"Thinking about security in two dimensions is antiquated – it's just not good enough to keep the bad guys out today," said DeWalt, who has led two of the biggest companies in cybersecurity – McAfee and FireEye – and is now Delta Air Lines chairman of Safety & Security. "Today you have to protect in three dimensions – basically create an airspace security dome over everything – events, your company – your entire city."
"David's and Michael's experience across the cybersecurity and aviation industries is incredibly relevant to our mission to create autonomous airspace security and our vision of a world of safe and secure skies open for business and social good," said Banga. "They are both equally strategic assets for Airspace."