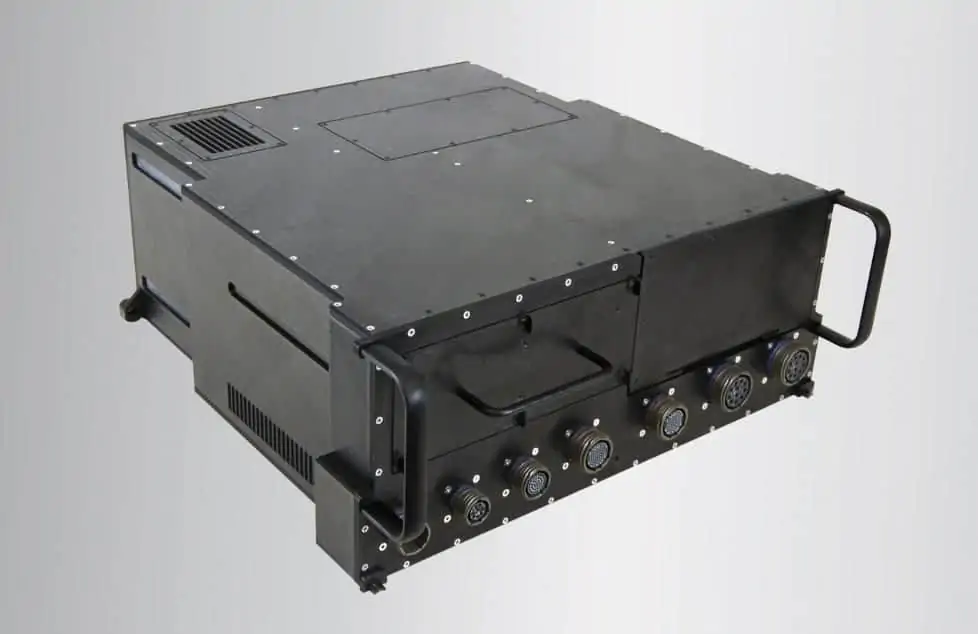 Curtiss-Wright's Defense Solutions division has announced the launch of its new Unattended Network Storage (UNS) system, a rugged network attached storage (NAS) solution that provides Top Secret/Sensitive Compartmented Information (TS/SCI) encryption to protect critical data-at-rest (DAR) on unmanned deployed platforms.
As the number of sensors on unmanned intelligence, surveillance and reconnaissance (ISR) platforms – such as UAVs (unmanned aerial vehicles), UUVs (unmanned underwater vehicles), USVs (unmanned surface vehicles), and UGVs (unmanned ground vehicles) – continues to proliferate, the challenge of protecting the critical data collected and stored on those platforms has grown in significance. The UNS prevents unauthorized access to classified information in the event that the unattended platform is lost or stolen. It uses a DAR Type-1 encryptor that is planned to be certified for unattended operations of classified data Top Secret and below. The UNS provides system integrators with a fully rugged off-the-shelf solution that significantly lowers costs and program risk while speeding time to deployment.
"Our new Unattended Network Storage solution provides designers of unattended platforms with a network file server that protects critical data-at-rest to the highest levels," said Lynn Bamford, Senior Vice President and General Manager, Defense Solutions division. "This open architecture COTS solution addresses the growing need for Type-1 encrypted data storage on unattended platforms with a rugged, fully integrated solution that's ready for deployment."
Designed for high-speed data storage, the UNS combines >2GB/s data transfers with 32 TB of encrypted data storage on a rugged Removable Storage Module (RSM). The RSMs ease the transport of data-at-rest between unmanned platforms and base stations for post-mission analysis. The encryptor uses Pre-Placed Keys (PPK) which are filled in Black Key format. The use of symmetric PPKs enables the same key to be loaded onto multiple encryptors so that data can be encrypted onto an RSM in one location for decrypting later at another location.
The UNS's network interfaces include 4 x 10 Gigabit Ethernet (10GbE) ports and 8 x 1 Gigabit Ethernet (GbE) ports. It supports industry-standard network storage protocols (iSCSI, NFS, CIFS, HTTP, and FTP). It also supports remote client booting via Pre-boot Execution (PXE) and Dynamic Host Configuration Protocol (DHCP) protocols. In addition to enabling system designers to eliminate redundant storage devices, remote booting allows fast updates to a client's operating system and application software.