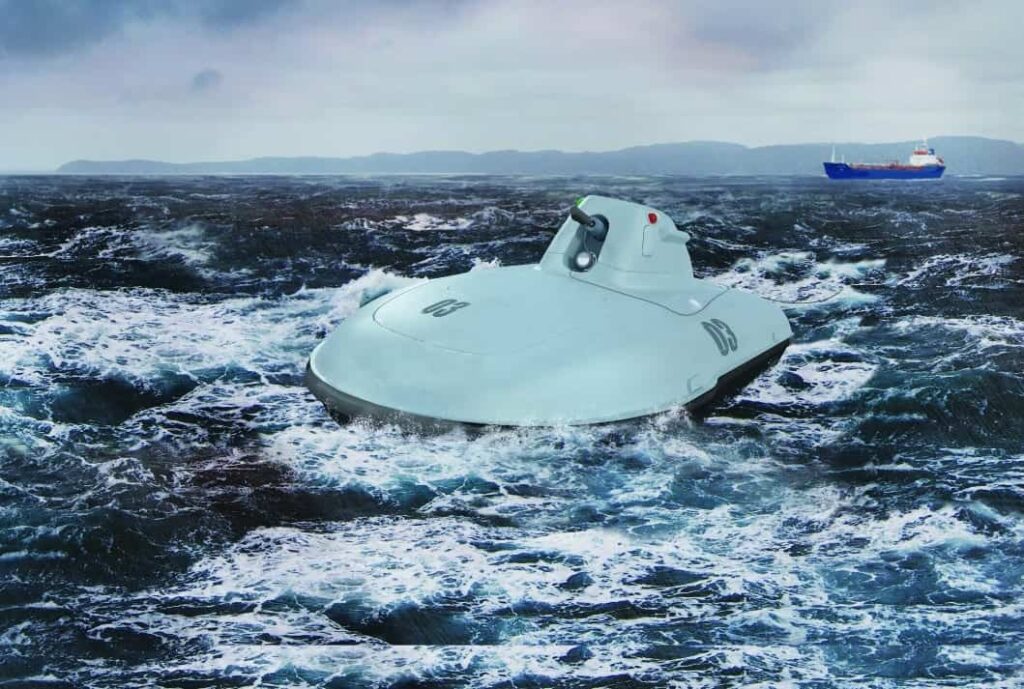 UAVOS has announced that it has developed a new Unmanned Surface Vehicle (USV) that provides a refuelling system to remote and offshore locations beyond inhabited areas. The newly developed solution, which delivers a refuelling hose from a mothership to the shore, will become an alternative to manned boats, which are often unable to get near the coast due to strong waves or other environmental factors.
The unmanned boat is based on a SeaDoo water scooter. As part of the refitting, UAVOS' automatic control system has been integrated into the vehicle, and a hermetic upper housing and a pneumatic gun with an inertia-free coil for a cable has been specially designed.
The unmanned boat is launched from the refuelling vessel in order to tow a cable, to which the fuel supply hose has been attached, closer to the shore. Without reaching the shore, the boat uses a pneumatic gun to fire the cable, which lands with a parachute at a pre-designated location. An on-shore team uses a winch to pull the fuel hose to shore via the cable and carries out the refuelling. Freight delivery can be also performed in the same way using this system. After completing the mission, the unmanned boat returns to the ship and is hoisted aboard via a crane.
Currently, cable towing is carried out by manned boats. Often safe distance to the shore can be up to 2 km and due to strong waves, surf and other factors, refuelling ships may have to wait a long time for favourable conditions. This complicates mission planning and increases cost of operation.
According to Vadim Tarasov, UAVOS investor and Board member, such a solution will reduce the risks for crews of transport ships when delivering cargo to hard-to-reach coastal areas.
UAVOS' unmanned boat may be of interest to both special-purpose services and companies that deliver cargo and fuel to remote and offshore locations.