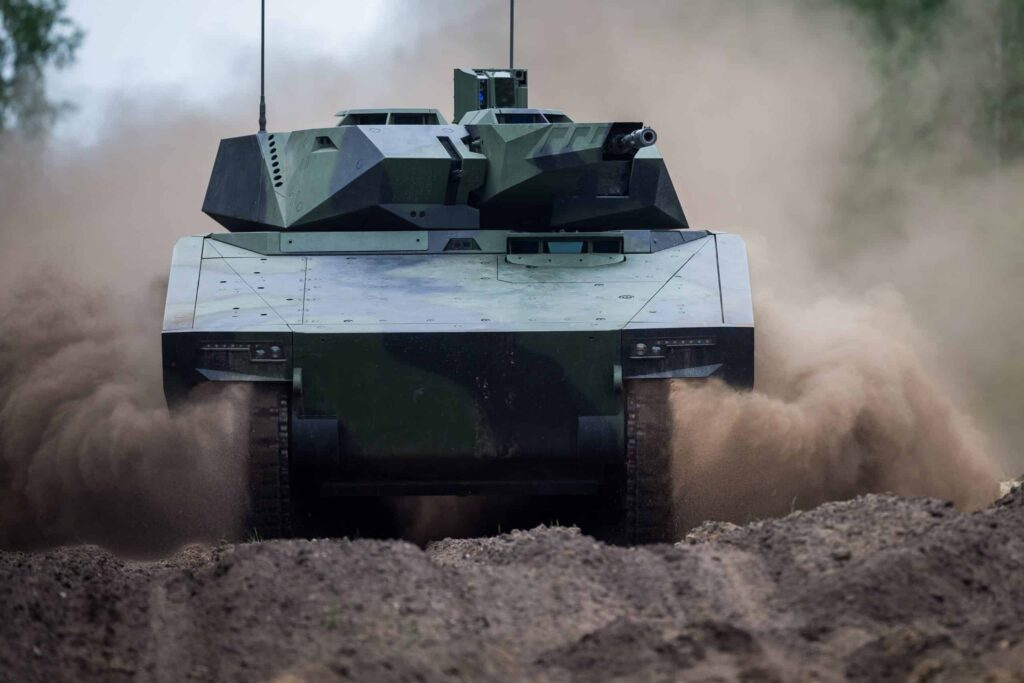 Raytheon Company and Rheinmetall Defence have announced that the two companies have joined forces to meet the U.S. Army's requirement for the Next-Generation Combat Vehicle-Optionally Manned Fighting Vehicle program. The team will offer the new Lynx Infantry Fighting Vehicle paired with Raytheon weapons, sensors and system integration expertise to provide the Army with an advanced, modular, and survivable solution with high growth potential. The Lynx will be adapted to enable optional manning features, such as remote operation of the vehicle and Lance turret.
Scheduled for fielding in 2026, the Next-Generation Combat Vehicle will be optimized for urban combat and rural terrain. The Army has named the NGCV as a top modernization priority supported under the service's new Futures Command structure.
"We fully understand the Army's need to quickly modernize its aging family of combat vehicles. Our team offers a fresh, innovative approach, not business as usual," said Dr. Taylor W. Lawrence, Raytheon Missile Systems president. "Raytheon will equip the new Lynx with the world's most advanced technology to deliver a modern fighting vehicle that will keep U.S. soldiers far ahead of battlefield threats for decades to come."
Raytheon technology earmarked for the Lynx could include advanced variants of Raytheon weapons, next-generation thermal sights, the Coyote unmanned aircraft system (UAS) and the company's Active Protection System. The latest version of the Lynx Infantry Fighting Vehicle was recently unveiled – he new, tracked, armored vehicle is designed to address the critical challenges of the future battlefield, with a focus on growth capacity and lower life-cycle costs.
"Rheinmetall and Raytheon have worked together successfully for many years on numerous programs," said Ben Hudson, global head of Rheinmetall's Vehicle Systems division. "We are once again combining the best of German and American engineering to provide the U.S. Army with a step change in capability, giving soldiers the overmatch advantage they expect and deserve. Production of the Lynx in the U.S. will enable additional development and sustainment of the world-class American defense industrial base."
The NGCV is expected to replace the Bradley fighting vehicle.