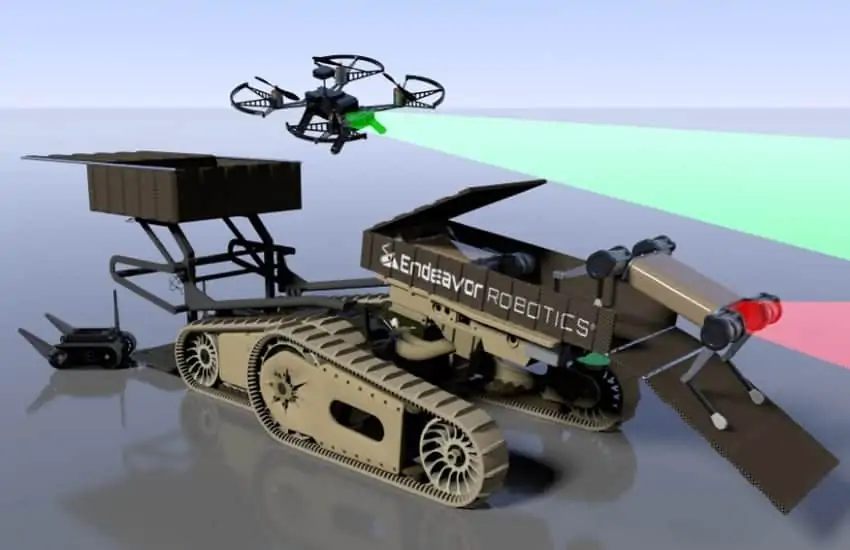 Endeavor Robotics, a developer of unmanned ground vehicles (UGVs), has announced that it has won a Phase 1 award to compete in the Defense Advanced Research Projects Agency (DARPA) Subterranean Challenge. The initial $1.5 million contract will fund Endeavor's efforts to develop a 'system-of-systems' technology solution to operate in underground environments.
The DARPA Subterranean (SubT) Challenge aims to develop innovative technologies that would augment operations underground. It will explore new approaches to rapidly map, navigate, search and exploit three types of complex underground environments: human-made tunnel systems, urban underground, and natural cave networks. Teams from around the world will compete over the next three years. The final event, planned for 2021, will put teams to the test on courses that incorporate diverse elements from all three environments.
"Endeavor's history of cutting-edge research with DARPA led to our first battlefield robot, the PackBot," said Tom Frost, Endeavor Robotics president. "From navigating cave complexes in Afghanistan to dense urban environments in the US, our robots have helped defense and police forces perform a wide range of subterranean missions for more than 15 years.
"We're excited to be part of the SubT Challenge and will be working closely with our partners on an innovative concept for these extreme conditions," Frost added.
Endeavor's approach will see it integrate the firm's advanced robot platforms with the latest autonomy, robotics and communications technologies from its partners Neya Systems, Ghost Robotics, and Persistent Systems, LLC. The team will develop and demonstrate a physical system to compete in the tunnel systems circuit in the fall of 2019.