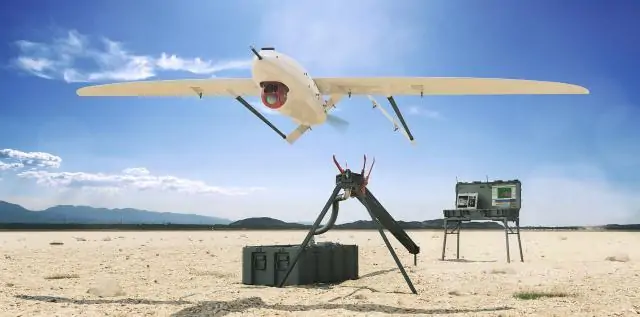 UAV Factory has announced that the Lone Star UAS Center of Excellence & Innovation (LSUASC) has selected the company's Penguin C unmanned aerial system (UAS) to provide low-altitude reconnaissance, storm damage, and other aerial information. The Penguin C UAS was selected due to quality of design, engineering and construction, payload versatility, endurance, and long-range performance.
LSUASC will use the Penguin C UAS system as part of flight operations supporting the air wing of Texas Task Force 1. Recent weather events such as Hurricane Harvey in 2017 proved the advantages of low-altitude composite imagery versus what is otherwise provided by satellites. This imagery will be provided by sensors onboard the fixed-wing Penguin C and used in advance of manned helicopter overflights. This information will also be used by the Texas tax assessor in requests for FEMA assistance.
"We're excited to begin working with UAV Factory and the Penguin C," said Jerry Hendrix, Executive Director of the Lone Star UAS Center of Excellence and Innovation. "We have major, real- world requirements and must have a UAV with the kind of range and endurance the Penguin C offers."
The Penguin C fixed-wing aircraft is capable of flight times in excess of 20 hours and can operate at distances up to 60 plus miles from the ground control station. The Penguin C is runway-independent and can be equipped with a variety of payloads. The airframe is composite and utilizes an American autopilot and an electronically-fuel injected engine.
"Lone Star UAS Center of Excellence and Innovation's requirements really play to the strengths of the Penguin C," said Josh Brungardt, Executive Vice President of UAV Factory. "The Penguin C is well suited for their operations on the LSUASC FAA UAS test site and we're is looking forward to working closely with them."
The Lone Star UAS Center of Excellence & Innovation (LSUASC) at Texas A&M University-Corpus Christi is a system of aviation and technological expertise authorized by the Federal Aviation Administration to create an environment for research, development, testing and evaluation of unmanned aircraft systems. The center represents a statewide team of research institutions, private-sector service providers, non-profit corporations and state agencies that bid successfully for an FAA UAS test site.