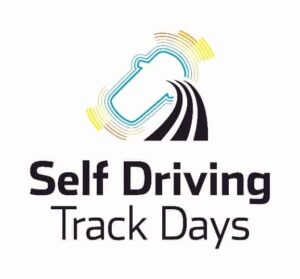 A comprehensive technical workshop agenda has been announced for the Self Driving Track Days event which is due to take place in Milton Keynes, UK on Tuesday 10 July 2018. Six exciting half-day workshops from industry and academia, including Cranfield University, WMG, Parkopedia, and Horiba Mira, will present deep-dives into important subjects relating to self-driving technologies.
The introduction to self-driving technologies workshop will feature segments from sensor experts, software and algorithm developers, and other suppliers to the autonomous vehicle technology ecosystem.
The one-day training event and exhibition takes place on July 10 at Daytona Milton Keynes, and is the perfect event for technicians, engineers, new entrants or specialists in autonomous vehicle technology fields, with training delivered by the professionals working on autonomous vehicle projects right now, from commercial research and development to scientific endeavour.
Technical training workshops
The in-depth workshops, delivered by leading researchers and scientists from across academia and industry include:
Introduction to self-driving technologies workshop – Led by our industry partners
From Robotics to Computer Vision: Self-Localisation in Autonomous Vehicles – Led by Dr Lounis Chermak, Lecturer in Imaging, CV and Autonomous Systems, Cranfield University
Getting your Deep Neural Network into a car – Led by Dr Sander van Dijk, Head of Research, Parkopedia
Understanding Automotive Cybersecurity – Led by Dr Madeline Cheah, Senior Cybersecurity Analyst, Horiba Mira
Sensor hardware, sensor fusion and relevant test methods for use in driverless vehicles – Led by Dr Valentina Donzella, Smart Connected and Autonomous Vehicles MSc leader, Intelligent Vehicle Group, WMG
Robotics Principles (workshop leader TBC).
The Introduction to self-driving technologies workshop, first run in 2016, will feature more than a dozen companies presenting not just their own technologies, but also explaining their place in the eco-system, challenges and applications, as well as expected industry developments in their sector.
Presentations from our event partners and sponsors, will give attendees a complete overview of what goes into making a self-driving car – Self Driving Track Days is the perfect complement to a theoretical or online training programme, bringing the virtual into reality.
Autonomous technology demos
Along with a mini-exhibition, the venue also features a demo area where attendees will get a chance to see autonomous vehicles up close, talk to the people that work on them, and even an opportunity for demonstration drives.
"It's a great event, with a fantastic, positive atmosphere", comments Conference Director, Hayley Marsden, "I'm really thrilled with the level of interest we've already picked up and am delighted to bring this event back to the home of connected and autonomous vehicles, Milton Keynes, so close to the UK's industrial heart.  The agenda is strong and relevant, and it's satisfying to know we'll have a motivated technical attendance from the UK and beyond."
Fully catered, the event will continue into the evening with an informal business networking event, which will include a BBQ dinner and Go-Karting (charged separately).
 Book your place – Early bird tickets end 4 May