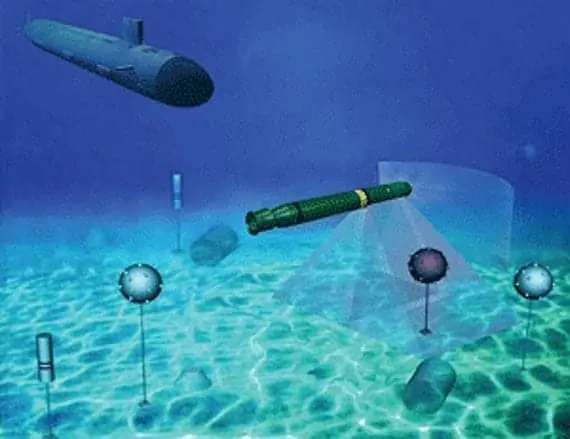 Raytheon Company has announced that it has been awarded an $83 million contract for the design, test and deployment of the Barracuda mine neutralization system.
The Barracuda mine neutralization system is an expendable, autonomous unmanned underwater vehicle (UUV) intended to identify and neutralize bottom, near surface and drifting sea mines. It will field a shallow water capability and be an expendable modular neutralizer consisting of a kill mechanism, propulsion, sensors, and communications buoy that enables wireless communication to the deployment platform.
The U.S. Navy will likely use Barracuda in the near term from the Common Unmanned Surface Vehicle (CUSV) – an unmanned motorboat that deploys from the Navy's littoral combat ship. Barracuda will use wireless communications for tetherless operation from the CUSV, and in the future may be deployed from Navy sonobuoy launchers aboard helicopters or fixed-wing aircraft.
"We've applied our sonar expertise and our understanding of the complex undersea environment to Barracuda," said Raytheon's Paul Ferraro, vice president of Integrated Defense Systems' Seapower Capability Systems business. "It's an innovative solution for the Navy's mine countermeasure mission and we are now one step closer to delivering."
Work will be performed in Portsmouth, Rhode Island; and DeLeon Springs, Florida, and is expected to be completed by November 2022. The Naval Sea Systems Command is the contracting body.