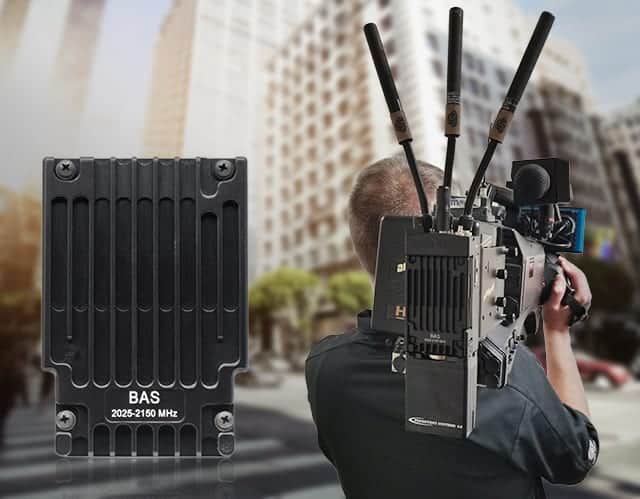 Persistent Systems has announced the release of its Broadcast Auxiliary Service (BAS)-Band module for the MPU5, a mobile ad hoc networking (MANET) radio that transmits and relays voice, video, text, and other IP data in a mobile, peer-to-peer fashion.
The new 2025 to 2150 MHz radio module, which is designated by the Federal Communications Commission (FCC) for use by TV and radio stations, also has one channel of the BAS band licensed for Department of Defense (DoD) use in small unmanned aircraft systems (sUAS). MPU5 broadcast users will be able to leverage the MANET for a variety of applications, including:
Live event video streaming
Electronic newsgathering (ENG)
Subterranean, urban, and rural reporting
IP-based news systems integration
Bi-directional communications
Tactical targeting
High-resolution video applications.
Find suppliers of Radios for Unmanned Applications >
"The MPU5 radio and its Wave Relay MANET allow broadcasters and ENG engineers to use their existing equipment on a network they own with complete wireless mobility and the ability to set up their network as rapidly as the news unfolds," said Kayla Lively, the Live Event Broadcasting and ENG Account Manager for Persistent Systems.
"With our new BAS module, broadcasters can now operate on their Licensed BAS spectrum," said Lively. "This enables long range and crystal clean video transmission in urban city environments."
The release of the BAS module follows Persistent's new Upper C-Band module, which is certified for unlicensed use in the Industrial, Scientific, and Medical (ISM) Band, enabling broadcasters to operate within additional unlicensed frequencies as needed.