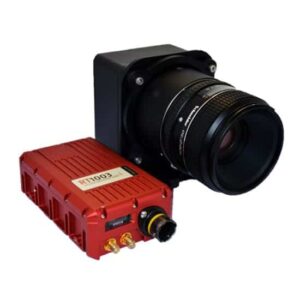 OxTS has announced the integration of its real-time inertial navigation systems with Phase One's iXU aerial camera system. The integration means iXU users can now select "OxTS" as the GPS receiver type when configuring the camera, to take advantage of OxTS' proven close-coupled GNSS/INS technology. Accurate and reliable event-driven georeferencing information will then automatically be embedded in each captured image.
The iXU camera is widely used in UAV aerial photogrammetry, mapping and survey applications; the compact and lightweight OxTS xNAV INS can deliver 2cm position accuracy along with roll and pitch measurements to within 0.05°. In larger aircraft, where payload and space are less restricted, the Survey+ can output mid-shutter georeferencing measurements with 1 cm accuracy and roll and pitch to within 0.03°.
The iXU can also be connected to OxTS' automotive RT INS systems, which are used by many of the world's leading manufactures, allowing automotive manufacturers to quickly and easily interface the iXU with their existing equipment.