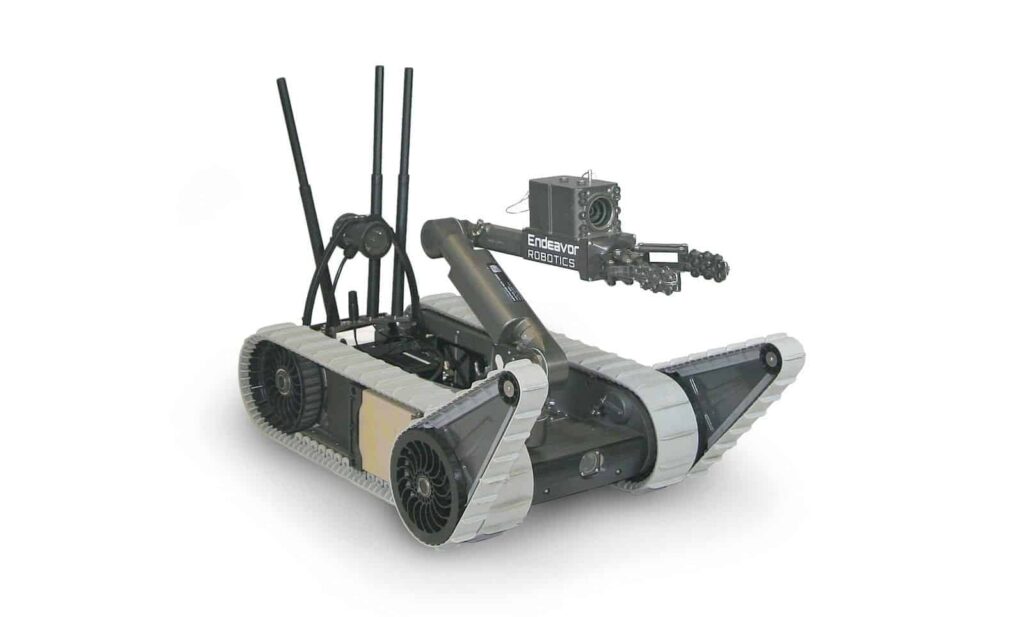 Endeavor Robotics has announced that it has received a $9.2 million order to deliver additional battle-proven Small Unmanned Ground Vehicles (SUGVs) to the U.S. Marine Corps. Sourced through Federal Resources, this latest DLA award follows a $15 million contract Endeavor received in 2017 to provide the Marines with SUGVs for a variety of missions.
"We're building on our previous efforts to help the Marine Corps take another step in their plan to broadly field advanced SUGVs capable of meeting a range of threats in multiple environments," said Endeavor CEO Sean Bielat. "Every one of our rugged, combat-tested robots places one more Marine, one more squad of Marines, in a safe position to deal with battlefield threats.
"Endeavor is relentlessly focused on developing, sustaining and advancing life-saving robot technologies. We're proud to be a dedicated partner to the Marines," Bielat added.
The latest SUGVs being delivered to the Marine Corps come equipped with Endeavor Robotics' advanced uPoint Multi-Robot Control System. uPoint reduces operator training time by leveraging interoperable technology and familiar tablet-based user-interfaces. Through the integration of mesh networking radios and uPoint controllers, Marines can now control and observe multiple SUGV robot assets simultaneously to greater ranges.
More than 1,300 SUGV robots have been fielded worldwide to domestic and international defense forces, law enforcement, and industrial clients. Since 2009, Endeavor's ever-evolving SUGV has offered warfighters a rugged, back-packable, easily deployable robot that weighs less than 30 pounds. SUGVs operate in all environments, climb and descend stairs, and can be fitted with multiple sensors and accessories for added capabilities.
The Endeavor Robotics uPoint Multi-Robot Control System consists of an Android-based, rugged, tablet controller and the Persistent Systems, LLC, MPU5 Radio network. uPoint and the MPU5 Radio network have been integrated across Endeavor's family of man-transportable robot solutions, including FirstLook, SUGV, and PackBot.