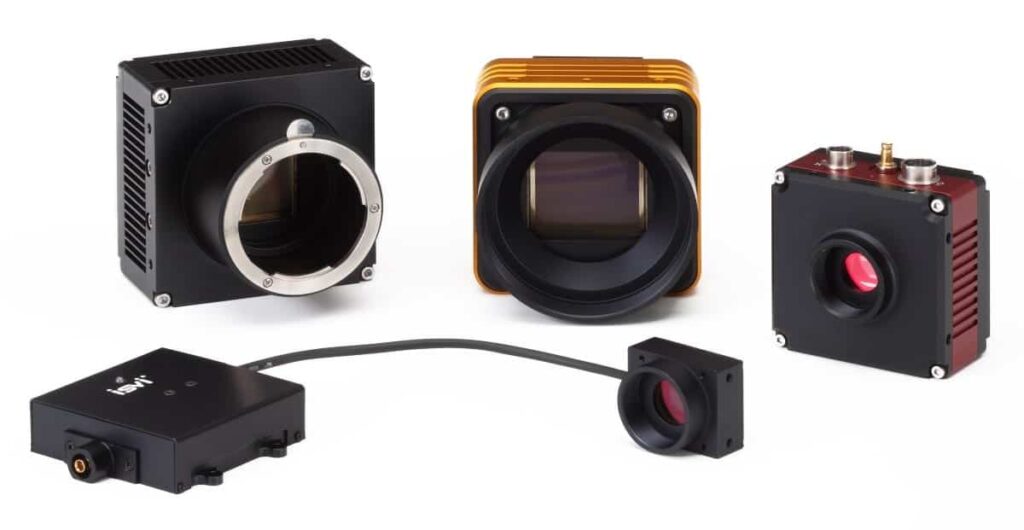 FRAMOS Technologies, a provider of imaging and vision solutions, has announced that it is a distributor for ISVI Corp., a developer of high-speed, high-resolution camera technology combining state-of-the-art high-bandwidth interface technologies and sensors. ISVI cameras are designed for high-speed image acquisition for demanding vision applications such as deep learning and data analysis for UAVs (unmanned aerial vehicles) and other robotics systems.
Gerard White, Vice President of ISVI Corp., said: "We are extremely pleased to have entered into a distribution partnership with FRAMOS. ISVI cameras are high-end imaging devices designed for forward-thinking OEMs and system integrators with demanding needs. With their professional expertise in sales and marketing management, imaging technology and streamlined logistics, FRAMOS has also positioned itself as a forward-thinking machine vision industry leader. Additionally, their well-established brand, reputation and complementary products perfectly positions FRAMOS to successfully offer ISVI products in the markets they serve. We look forward to a very close and long-term relationship which will benefit our mutual customers."
Claudia Unterhuber, Head of Product Marketing at FRAMOS, added: "ISVI's high-end product range is comprised of high speed and high resolution CoaXPress and Camera Link cameras. When combined with our existing portfolio of Euresys frame grabbers, these interfaces ensure fast high-quality data transfers for industrial automation, scientific imaging and other high-speed and high-resolution applications. By the same token, our regionalized sales professionals and field application engineers are strategically positioned to handle technical consulting and logistics services during design and integration phases. Bringing our core competences together, we offer a direct link to discuss customization of hardware and firmware-based preprocessing to create proprietary OEM designs."
ISVI's newest high-end imaging solution is the IC-X50S-CXP camera, providing nearly 50 Megapixels and 30 frames per second at full resolution. The image qualities of the standard model are further enhanced with the addition of an actively cooled model. As the first thermo-electrically cooled (TEC) camera with this high-resolution sensor on the market, the IC-X50T-CXP provides superior image performance for semi-conductor metrology, inspection and scientific applications. The compact size and wide selection of standard lens mounts makes both models popular choices for users requiring very high-resolution cameras for high-throughput applications.